On the Beat With Thaddeus Dixon of Meghan Trainor: Drummer Versus Producer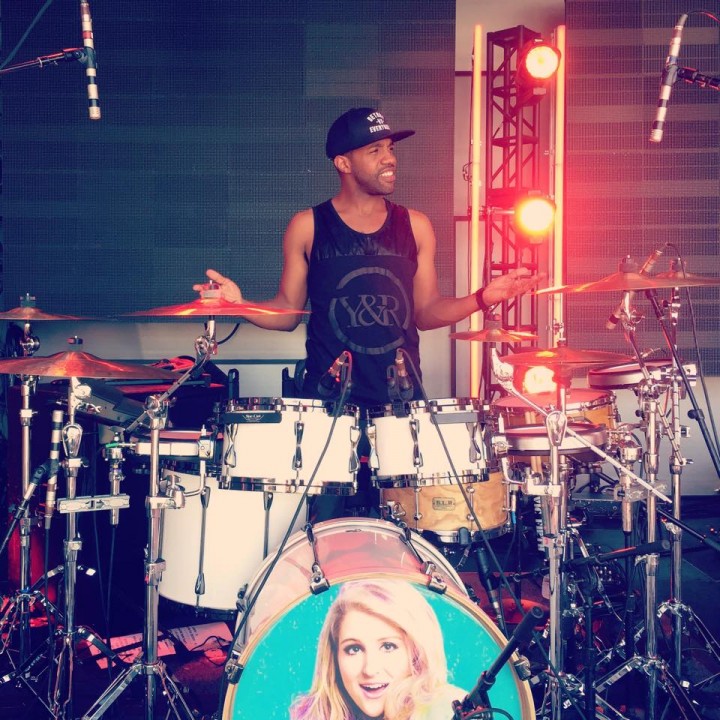 Hi, my name is Thaddeus Dixon and I'm the drummer for ("All About That Bass") Meghan Trainor. I've been playing drums for Meghan since January 2015 and it has been an absolute pleasure and an amazing year. Not only have I been playing drums for her but also I've been producing records for her.
You would think the main difficulty with this is finding time while not on stage to have a consistent workflow to produce; however, the main concern is mind frame separating the two roles. As a drummer your main objective is to keep the groove, stay on time, be in sync with rest of band, and enhance the music through rhythm.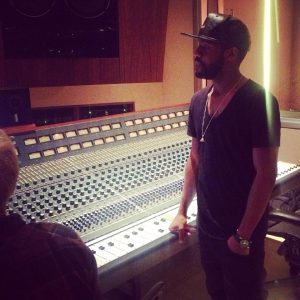 As a producer there's a lot more that you have to think about and have to totally get yourself out of musician/drummer role. While it's all music, the main role of both is to make the sound you're trying to accomplish true. Thinking about this, there aren't too many drummers and producers that I know of that do both well. There's Steve Jordan, Questlove, Karriem Riggins, and few others, and I hope to be mentioned with these names some day. Almost every artist I've produced for I've played drums for—I guess they trust my rhythm and sense of musicality. Besides, I pride myself on producing very strong drums, but how could I not; I'm a drummer and always will be. It's my first love, while producing is trying to steal me away. No matter what happens you will always hear drums coming from me. Advertisement
Being a touring drummer is not easy as it looks. Everyone thinks you get all the girls, party with the stars, and thinks you're rich and famous. I've developed and learned how to be a consistent working drummer. It took a few years but I think I have the hang of it. I've just reached my thirties and I'm still looking to get better. I think that's key, never thinking you're there and always reaching for more, which you will always get more.
In this new role coming into a somewhat more credible producer, I'm enjoying the journey. Producing has definitely made me think differently about playing drums and vise versa. I have a lot more drums to play and I'm still looking for my best drums to play!
I want to thank all my endorsers (Paiste, Evans, Vic Firth, Tama, Yamaha DTX) and thank everyone who has supported me this far. There's more to come. Keep on drumming and thanks for reading!
The short video clip below shows a birds eye view of the intro from Meghan Trainor's show in NYC from her summer tour.