On the Beat With Ryan Meyer of Highly Suspect: Keep Your Buckets Full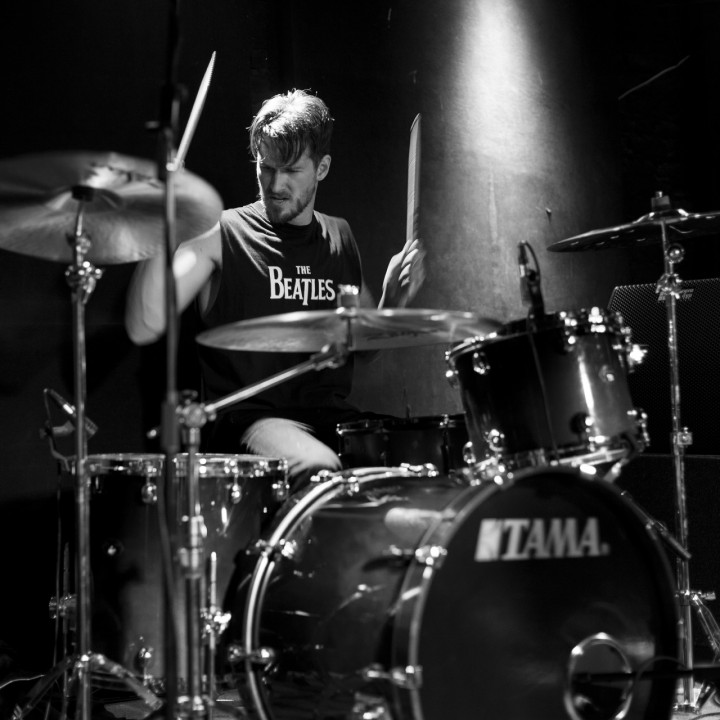 Hi MD! I was born and raised on Cape Cod, Massachusetts and I grew up the youngest of three boys (my twin brother Rich, who plays bass is in the band, has me by eighteen minutes). Since I can remember, my parents provided all of us with musical instruments. From strings and horns to shakers and drums, they put up with the noise we made and encouraged more. The real test for them came when we earned ourselves a drumset. It was three of us rotating on a five-piece Mapex beginner kit—non-stop! Woof. That's how it got started and I haven't stopped since.
The way I look at it, you've got two ways to go about learning an instrument. You can take lessons, or you can just play your ass off. I'd recommend both. The trick is learning proper technique, form, and theory. Burn it into your brain and muscles, and then forget it. Don't worry; it'll still be there just when you need it. When I'm writing parts for a song, thinking of how I can play what the song needs, the last thing I want in my brain is, "Let me see if I can stick a pataflafla in here." If I truly feel the emotion behind the song and the expression from the other players, the part will write itself.
That being said, I'm only me. I've got my own way of doing things. Some of the greatest players never took lessons and some of them were schooled mercilessly. Be creative. Experiment with tuning. Learn how to tune a drum! Listen to what you like and create a style and sound all your own. Learn your favorite songs and learn the old classics. Songs that stand the test of time do so for a reason. They've got a formula you can only learn by playing them. Advertisement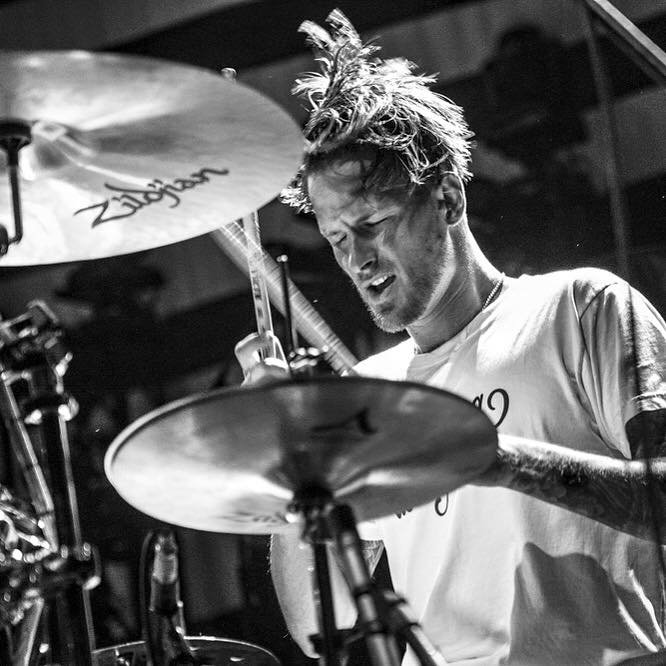 In Highly Suspect, I play a Tama Starclassic Birch/Bubinga kit with a 24″ kick, 13″ rack, and 16″ floor. Sometimes, I'll use a 26″ kick for slower songs, but with faster songs the woof of a larger kick will often turn the song muddy.
For my toms, I use Evans Clear G2 heads tuned low and muffled with blue Moongels accordingly. For the kick, it's an Evans EMAD 2. It comes with two different sized muffing rings; I use the larger. I like a low tuned muffled batter head, a mid-tuned reso, and a large port.
Snares always vary in the studio. Lately, my go to live has been a 7×13 Pork Pie Little Squealer. This affordable little snare screams! I use an Evans Power Coated Reverse Dot, add a few Moongels, crank it high, and hit it as hard as I can. This specific snare really shines on the song "23," off our latest album, Mister Asylum. On "Lydia" (below and our first music video to surpass a million YouTube views), I used an old, heavy, 14″ steel Gretsch with high tuning and no muffling. It was love at first strike. Advertisement
Zildjian has always been my go to brand for cymbals. I'm currently running with K Custom 14″ hats, a 20″ K Dark crash, 21" K Custom Dark ride, 24″ Constantinople Light ride (discontinued), and a 20″ A Custom EFX. If you're a heavy hitter like me, you'll probably find the larger cymbals give more, absorbing the stick rather than bouncing away from it. I find they have more control and a full sound. Nothing sucks like chasing a cymbal around mid-performance.
As hard as you work on your craft it's important to remember your bucket B. My drum sensei Martin Vazquez always said you've got your bucket A, being drum talent all encompassing. You then have your bucket B, which is everything else, including the business end, maintenance, knowledge of drum/drummer history, and shoptalk with other musicians. While on different ends of the spectrum each bucket is equally as important as the other. Keep your buckets full. Thanks for reading!
For more on Ryan and the band, visit www.highlysuspect.net.
To watch a live video for "Lydia," look below: