On the Beat With Adam Argullin: Mallets and Motivating With Drums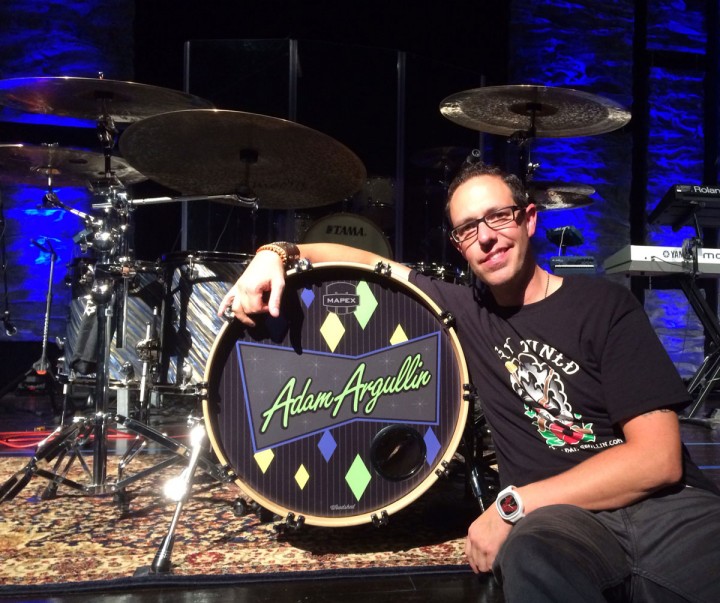 Hey, Modern Drummer! This is Adam Argullin. It's pretty surreal, but a great honor, to be writing for the MD website as I'm a longtime fan!
I grew up in southwestern Kentucky, not far from Nashville. My first job as an entertainer was at the age of eleven. I was an actor at an amusement park and I also drummed in their house band. It was that same year I got my first studio gig. By age fourteen, I was playing in a variety of country bands with my father who plays steel guitar.
That was my life on weekends, but during the school week I was focusing on rudimental, marching, and concert percussion. These experiences allowed me to earn a scholarship to Eastern Kentucky University where I studied music merchandising. I received a great education, but I was so bored during my freshmen year that I started Adam Argullin Mallets, my custom marimba/percussion mallet business.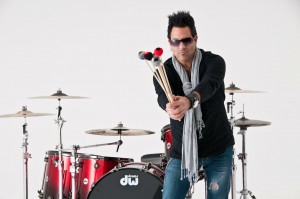 It's been nineteen years since I made my first mallet and today they're used by respected drummers who rock stadiums and are recognized in Modern Drummer: Rich Redmond (Jason Aldean), Sean Fuller (Florida Georgia Line), Kevin Murphy (Randy Houser), Donnie Marple (Lee Brice), and Stephen Goold II (Sara Bareilles/ Ben Rector), to name a few. I take great pride in seeing my finished products being used by others, and I am always working toward bringing new drummers on board. Advertisement
In 2001, I started a career in law enforcement. During my tenure, I became certified as a Drug Recognition Expert Instructor, a Police Academy Instructor, earned a spot with an FBI drug task force, and most currently, became a Drug Abuse Resistance Education (DARE) Instructor at local elementary schools. For many students, I'm their first positive encounter with a law enforcement officer. I try to show them that officers are regular people with hopes, dreams, and struggles just like them. As a result of my efforts in the classroom, and because I successfully fuse my professional and personal life into relevant DARE lessons, I received the award for Kentucky DARE Officer of the Year.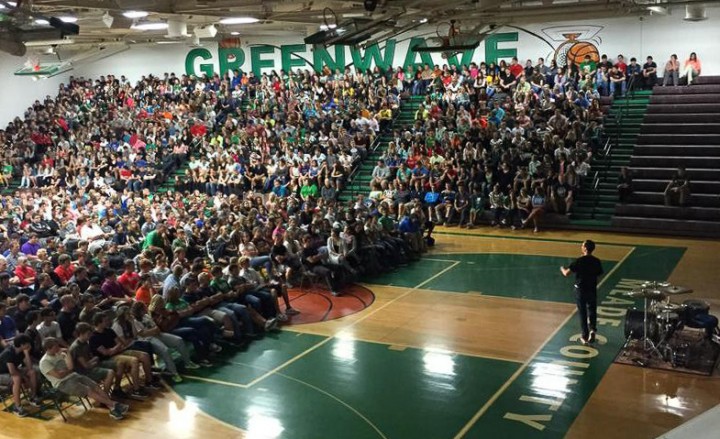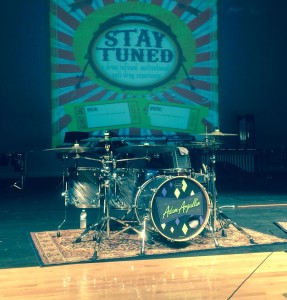 I wanted to do more, so in 2013 I launched an educational program called Stay Tuned—A Drum Infused, Motivational, Anti-drug Experience. My goal was to create programs, for adults and kids, which were different than others. I discuss the harmful effects of drugs on the body, share stories of things I've seen throughout my career, and drum as I motivate the crowd to pursue their dreams in a safe and positive way. It's been very successful, and is currently my region's fastest growing assembly program.
I love doing what I am doing, but couldn't do it without help. Special thanks to the companies that support my vision: Mapex drums, Amedia cymbals, Alclair in-ear monitors, Drumtacs, Cympad, Woodshed StageArt, and Anxious Energy clothing. Advertisement
I encourage you to pursue your dreams, don't lose focus, and stay tuned!
Check out www.AdamArgullin.com for more information.