On The Beat With Studio Drummer Lee Levin: Tracking for Macy's Fourth of July Spectacular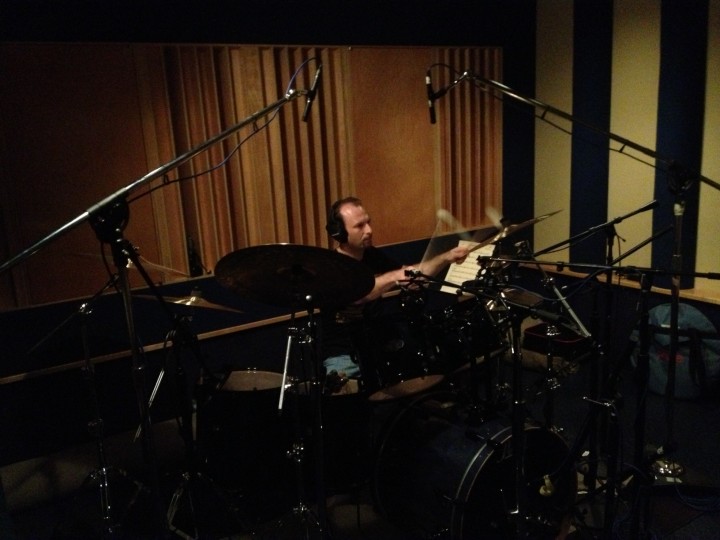 Hi, I am so fortunate to make my bread and butter doing what I always dreamed of as a kid—being a studio drummer. Whether you aspire to be a recording musician or work in any other aspect of this amazing business, you will most likely find yourself in a professional studio at some point.
For this MD On the Beat, I wanted to share a particular session I did for this past Macy's Fourth of July Spectacular. It is typical of what is required of musicians in this highly competitive world of recording.
I normally work out of my own studio (the Tiki Room), but for this particular session I was asked to come down to Crescent Moon Studios, Gloria and Emilio Estefan's personal facility, to record drum tracks for a song in the show. Advertisement
So you know how far in advance the music world prepares; this July 4, 2015 track was recorded on December 26, 2014. Yes, the day after Christmas I was working, which goes to show you that desire and determination are keys to success.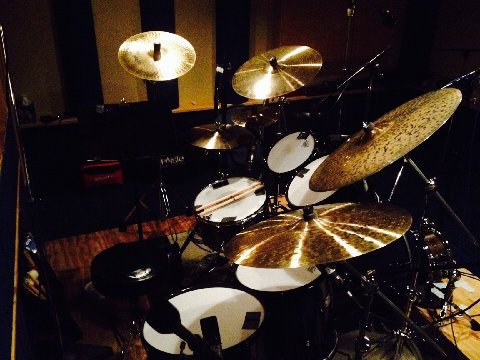 After arriving at the studio, I checked on my drums, which had been delivered and set up by my long time technician, Carlos Guzman. I rely on Carlos so much that I usually check his schedule first before telling a client that I am available for a session outside my own studio. After a quick fine-tuning, I was able to listen to the demo and make some notes on the chart which was arranged by Shelly Berg, the highly respected dean from the University of Miami School of Music (my alma mater).
Here is where preparation and experience come into play. Time is money, and one must deliver a performance to justify the expense of the session. It's not just my fee, but also the costs of my drum tech, the engineer, the studio, etc. It all adds up as the time ticks away. Having Shelly and Emilio Estefan looking on while you record might be intimidating, but being a recording musician in this business you must learn to block that out of your mind and deliver the goods. Advertisement
Fortunately, with the quality of the arrangement, the song basically played itself and was recorded in two takes. I find that I usually play the first take down to get familiar with the song, the chart, and check my headphone mix. After that, the next take or two is usually what gets used.
There is an energy I get from not being too familiar with a song. Energy is difficult to get across on a recording because it gets translated to the listener with nothing but sound. No video, or live show with lights, dancers, pyro to help you out. Aside from a few snare and cymbal overdubs, I was done in forty minutes. That is the reality of recording. You have to be precise, and above all musical, as soon as you hear the click track begin.
I have attached the actual video of the completed song below that was premiered on July 4, 2015 during the Macy's Fourth of July Spectacular television broadcast. It was an honor to record this particular song and I hope you enjoy the performance. Advertisement
I can be contacted at www.leelevin.com, so please drop me a line if you have any questions and keep working toward your dream. I continue to do so!
Watch Macy's Fourth of July television broadcast video here: