On the Beat With Roberta Flack's Brandon Mullen: Working With Artists and Making Time for His Own Band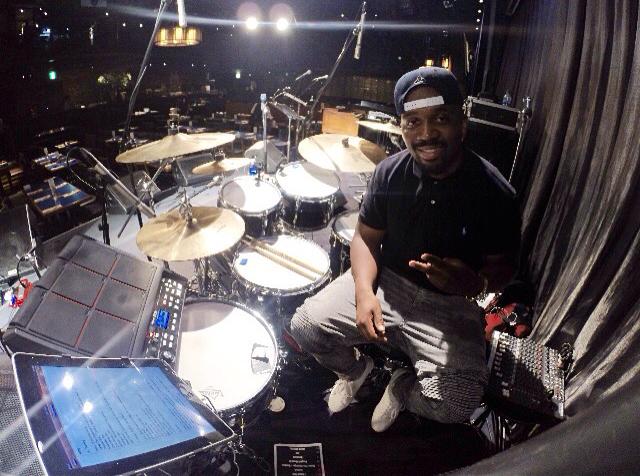 Hi, MD readers! This is Brandon Mullen, drummer for Roberta Flack, I'm happy to share what I've been up to lately.
It's been an honor to work with the legendary Roberta Flack for about four years now. In addition to working with Ms. Flack I've been able to work with many artists such as Jazmine Sullivan, K. Michelle, Erica Campbell, Nao Yoshioka, Vivian Green, and many more. It has been an absolute privilege to accompany so many different artists.
In the midst of traveling, I've been able to make time for my own band, Vertical Current. We are a band that plays various styles of music such as jazz, fusion, R&B, funk, and rock. Just last year we released our first full-length album, Bright Side of Midnight. As a band we have been worked with Grammy nominated Eric Roberson, Stellar Award winner Jessica Reedy, BET Music Matters artist Leah Smith, the incomparable Frank McComb, and others. You can check us out at www.verticalcurrent.com.
While I'm on the road I use DW drums and hardware, Zildjian cymbals, Remo heads, and Roland products. I'm also sponsored by Valor Drumsticks, a company out of California in which I have my own signature stick. Advertisement
Thank you Modern Drummer for allowing me to share a little about myself. To all my fellow drummers and musician, stay positive, humble, and always keep God first. Those things will take you places you've only dreamed of.
For more, visit Brandon at instagram.com/bdmdrums and facebook.com/brandon.mullen27.