On the Beat With Dan Dinsmore of Owl: Recording <em>Things You Can't See</em>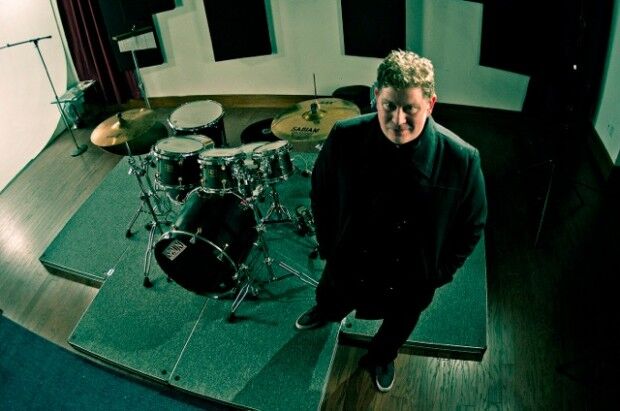 Hello MD readers! My name is Dan Dinsmore from the rock band Owl. I am currently touring in support of Owl's latest record Things You Can't See, which was released on July 28 on Overit Records.
We recorded the album at my Overit studio, which is a converted 1930's-era traditional gothic church in beautiful upstate NY. It's got a great vibe, which was important to us to feel at home during the recording sessions. We played with a wide range of mic techniques and overall experimentation in the 2,000 square foot live room which has amazing thirty-foot ceilings that helped us capture the intensity of being at a live Owl show.
We experimented with various room mics coupled with close miking, which gave us a good deal of control to mold the songs to fit the needs of the material. We could get as much live room sound as we wished, as well as an extremely tight sound. The band enjoys venturing into odd signatures and timing, but in a digestible way.
I wanted to have as much versatility and control over the drums as possible, and got exactly that. I used an array of pre-amps such as APIs on the toms and floors, SSL on the overheads and modified Neve/Great River pres on the kick and snare. I played Spaun drums and an array of snare drums but used my Black Beauty for a majority of it. Advertisement
Things You Can't See is Owl's third record, and we're very proud of it and excited to share it. We jammed quite a bit and got some good pre-production in for writing and exploring and got a good amount of our roots, influences, and ourselves into the recordings. You can hear the versatility and honesty we poured into the recordings. Please take a moment to take a listen and I hope to see you at an Owl show in your town.
For more on Dan and Owl, visit www.owltheband.net.