On the Beat With Andrew "Stix??? Cotterell of Feed Her to the Sharks: Rockstar Mayhem Festival Spotlight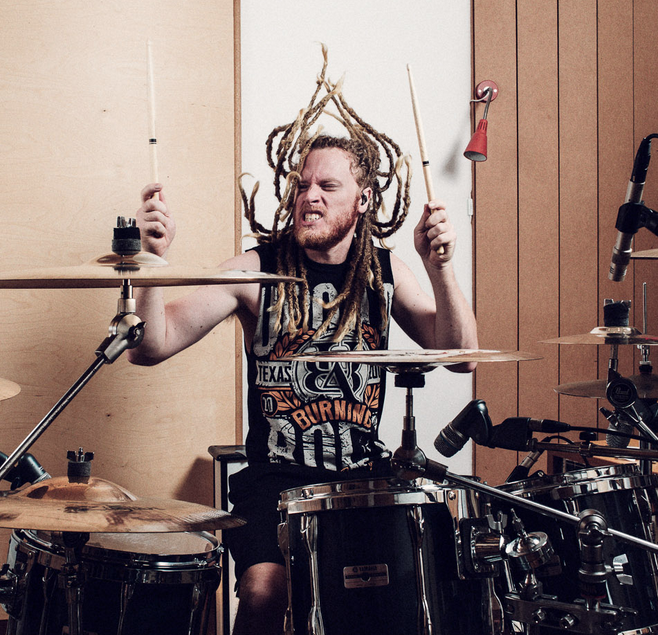 G'day Modern Drummer readers. My name is Andrew "Stix" Cotterell, and I play for the Australian band Feed Her to the Sharks. We are a metalcore/deathcore band that incorporates an array of shredding guitar, driving drums, and catchy melodies, and we recently released our first album with Victory Records called Fortitude.
I started playing at the age of thirteen just learning the basics and then bugged my parents enough to help buy my first drumkit when I was sixteen, a Pearl export—great kit, still going strong!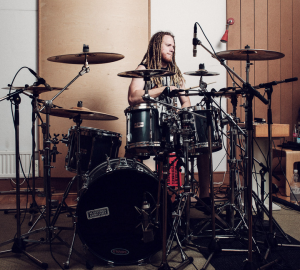 After a few years of playing rock/metal covers I went on to writing and performing with numerous bands and honing my technique and style. I am mostly self-taught and always keen to learn as much as I can from other drummers and musicians, whether it's watching or talking shop.
We have just come off a European tour with Thy Art Is Murder, and next up is the Rockstar Mayhem Festival.
I am currently endorsed by Pearl drums, Zildjian cymbals, and Vic Firth sticks, and can't wait to show the American audience our style of metal this summer.
Thanks for reading and cheers, Modern Drummer readers!
Follow Andrew on Instagram at Andrewstix and facebook.com/feedhertothesharks and twitter.com/FHTTS.