On the Beat With Robert Garza of Shattered Sun: Rockstar Energy Mayhem Festival Spotlight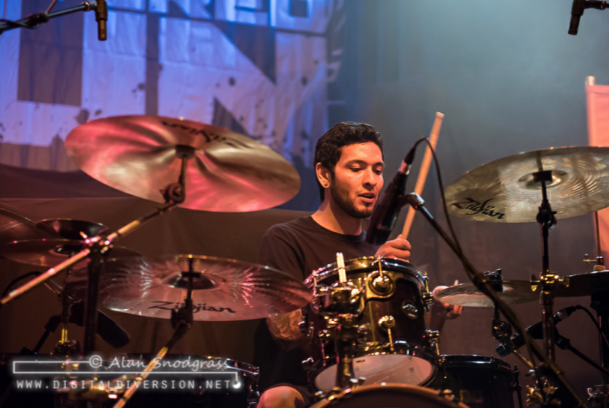 How's it going, Modern Drummer reader? My name is Robert Garza, and I play drums for a band called Shattered Sun out of Texas. We are a melodic metal band with thrash influences, as well as uplifting chorus, riffy guitars, and heavy drums.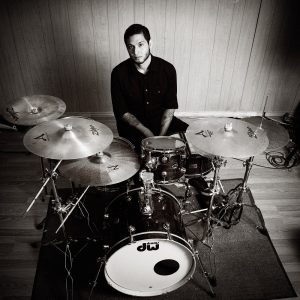 I got my first drumset when I was about eight-years-old for Christmas one year, and it wasn't anything too special but it worked, and it was something that I was wanting for awhile. After playing for a while, I actually traded it for a guitar that I played for about ten years. But one day the guys in Shattered Sun were in need of a drummer and I thought to myself, "Hey, I know the songs and I can sell all my guitar stuff and get me a kit," and the rest is history.
Currently I am playing a DW Performance series kit with Zildjian cymbals, Evans heads, Vic Firth sticks, and Trick pedals. We just finished our first major tour in support of the Dark Roots Of Thrash II Tour with Testament and Exodus. Coming up, we have the Rockstar Energy Mayhem Festival where will be performing on the Victory records stage all summer long, and after that we will leave again in fall of 2015 for the We Sold Our Souls For Metal Tour featuring Soulfly, Soilwork, Decapitated, and us, Shattered Sun. Advertisement
Thank you MD magazine and fellow Modern Drummer readers for taking the time to read my story. You can follow me at twitter.com/crasrob.
Watch Rob in action here: