On the Beat With Richard Lee Jackson of Jonathan Jackson and Enation: Passion, Practice, and Playing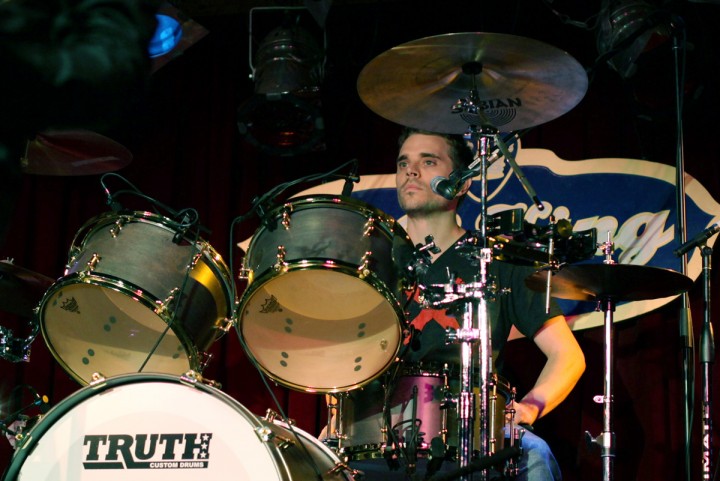 Hi, guys and girls! Richard Lee Jackson from Jonathan Jackson and Enation here. I started drum lessons as a kid after hearing the band Chicago, with Danny Seraphine, on the radio, and I've been in love with drums ever since!
My introduction to playing in a rock band came when my brother Jonathan and I began playing clubs on the Sunset Strip in Los Angeles. (In the past few years Jonathan has become a TV star, appearing in the popular show Nashville). We cut our teeth at places like the Whisky-A-Go-Go and the Viper Room. I was a teenager then, around sixteen, and Jonathan was even younger, around fourteen years old. We couldn't even enjoy the free beer they offered musicians! I still love those venues; it was in those rooms I learned the value of connecting with an audience.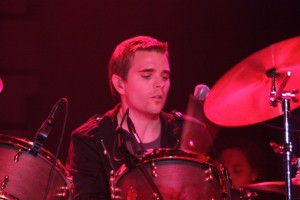 Drummers who have inspired me are the ones who lead with their heart. Larry Mullen, Jr. from U2 is incredible in that way. When they started, the band couldn't even play on time—but they knew how to connect with an audience. Their band is a great example of passion over technique. They grew into technique, which is important, but their passion led them. Advertisement
Our style in Enation is anthemic-indie-rock with pop influences. In our live show we have background tracks I punch and play from Abelton Live. When used the right way, I think background tracks in a live environment adds dynamics.
I play a five-piece kit made by Truth drums, a fantastic custom drum company from Portland, OR. My toms are 12″, 13″, and 16″, with a 14″ snare and 22″ kick. I'm moving towards darker cymbals. Over the years the brighter cymbals have created issues in the mix, and I'm looking for ways to eliminate that.
We've been independent for over ten years. This is the first time we've had a label, Loud and Proud records, supporting us. Our album Radio Cinematic was released in 2014 and was co-produced by Greg Archilla (Matchbox Twenty). The label added a whole new level of exposure for us. We have played with artists like Sarah McLaughlin, Daughtry, and Echosmith, and performed live on The View and VH1's Big Morning Buzz Live. This summer, we're headlining our biggest US tour ever and promoting our new single, "Cinematic," to radio. Hope you dig it! Advertisement
If I had any advice I guess it'd be three things. One would be to play with passion. Passion will keep things fresh for you and inspire others. Two: practicing is different than playing. I notice when I play the drums a lot, I may get better, but I also lock-in bad habits. When I practice drums, it may not be as fun as playing, but I get better faster and find more creativity. And three: play beyond the room. I've played all kinds of venues, from full arenas to dive clubs. It's discouraging to play to an empty room. But playing your best when no one is watching builds character and chops. So never take a gig off. Play your heart out, no matter what.
Hope to see you on the road!
Watch "Everything Is Possible" (Official Video):

A Cinematic Night: Y98 Mistletoe Concert: