News: Enter the "White Room??? Video Contest to Win a Spot at the Rock 'n' Roll Fantasy Camp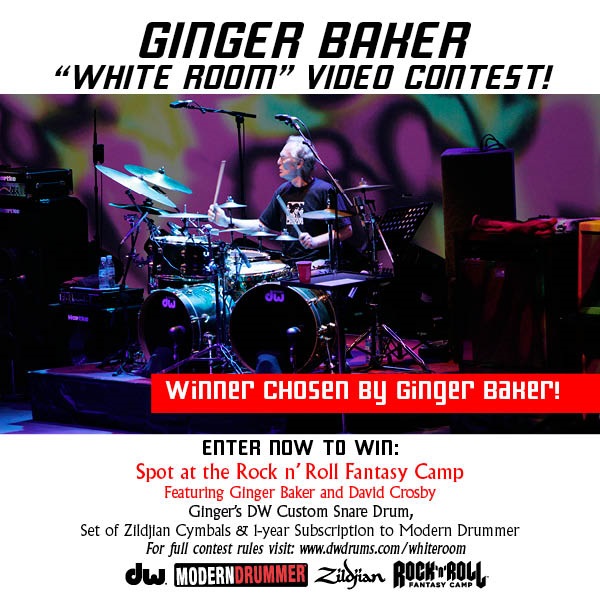 In commemoration of legendary Cream drummer Ginger Baker's first appearance at the Rock 'n' Roll Fantasy Camp, drummers can submit a video of themselves playing "White Room" by Cream to win a spot at the camp in Los Angeles on November 5–8. Additional prizes include a set of Zildjian cymbals, the DW custom snare drum played by Ginger at the camp, and a year's subscription to Modern Drummer.
Submissions will be judged on creativity, musicality, technique, energy, and the "X factor." Representatives from Modern Drummer, DW, and Zildjian will determine ten semifinalists, and the final grand-prize winner will be selected personally by Ginger Baker.
The contest submission period runs now through August 10, 2015. The grand-prize winner will be announced on Friday, August 21.
Sponsors include Rock 'n' Roll Fantasy Camp, DW, Zildjian, and Modern Drummer.
For all the details, visit www.dwdrums.com/whiteroom.