On The Beat With Tom Hunting of Exodus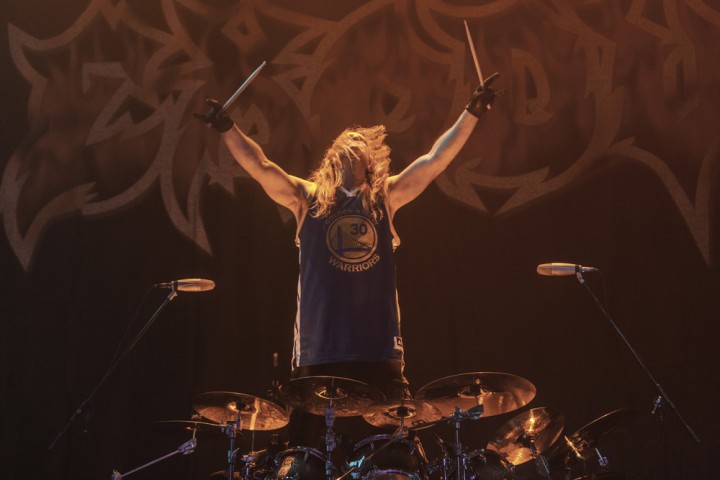 Hi, this is Tom from Exodus. It is an honor and pleasure doing this video for Modern Drummer. I have been a longtime fan of the magazine. I am not one to usually talk about myself, but this video was easy to make and covers all periods of Exodus's history and my career as a drummer.
I shot this video before our show at the Sunshine Theater in Albuquerque, NM. In the video, I discuss everything from the Rogers Londoner series to my first kit (a no-name brand that I got from a kid for $15) that got me going.
We recently wrapped up the "Dark Roots of Thrash II" tour with Testament and Shattered Sun. Great tour/great Bay Area package! It has been awesome!
Watch my "On The Beat!" exclusive video here:
Photos: Bruce Getty
Video: Stephen Garcia