On the Beat With Journey Guitarist Neal Schon and Drummer Steve Smith: Discussing Neal's Latest Solo Album, <em>Vortex</em>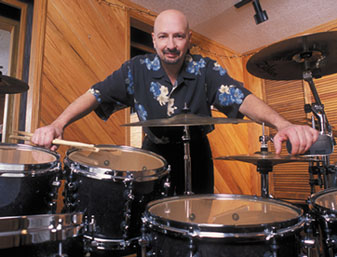 Neal tells Modern Drummer, "What can I say—it's Steve Smith! He is bombastic and very inventive on all the tracks. I do usually have a certain groove in my head and will usually hum it out to explain what I'm hearing, that's all he needs."
"The track 'Cuban Fly Zone' is a perfect example of what I'm talking about. Amazing feel and execution of a simple feel and groove that I explained to him and bam!
"I love creating with Steve as he is one who is able to imagine the landscape as I can before it's played."
Steve says, "When Neal and I tracked most of the songs for Vortex it was just him and I collaborating in the studio. Neal came up with riffs, I came up with grooves and we would start jamming and out of that came the material. The track 'Cuban Fly Zone' started with his opening rhythm-feel and from that came the inspiration for my drum groove. I felt we captured some Santana feel on parts of this tune, which is an important part of Neal's history as he got his start touring and recording with the original Santana when he was sixteen years old. He and I are the same age, I was buying Santana albums as a junior in high school and he was playing on the albums.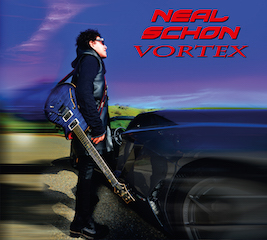 "It was a lot of fun working with Neal," Smith concludes. "We have a natural creative chemistry, and it's always exciting for me to play drums with him. I find a facet of playing that I only seem to tap into when I play with him." Advertisement
Listen to "Cuban Fly Zone" at: http://smarturl.it/NS-Vtex-CFZ