News: Mapex MyDentity Free Tom Event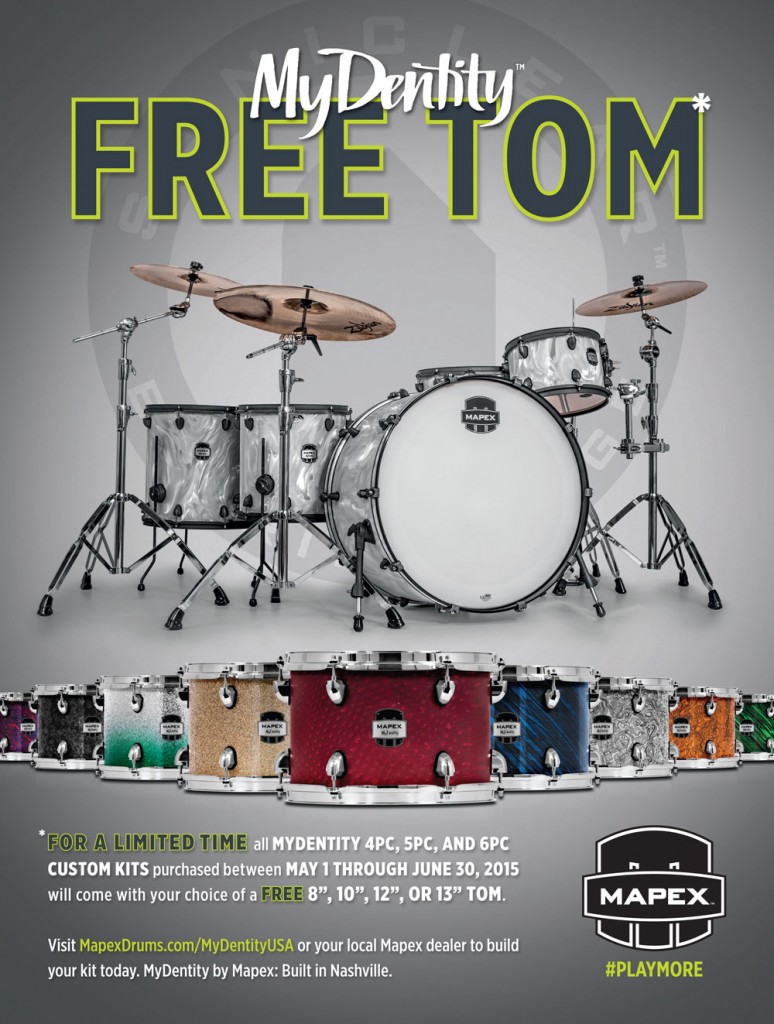 Mapex is currently offering a free matching 8″, 10″, 12″, or 13″ tom with any MyDentity four-, five-, or six-piece kit purchased between now and June 30, 2015.
Mapex MyDentity custom drums are built in Nashville and offer a wide array of options for shell sizes, wood type, wraps, and hardware colors. The SoniClear bearing edge was added to the MyDentity line last year.
Visit http://mydentity.mapexdrums.com to start building a drumkit using the company's online configuration maker. Once the kit is designed and saved, an order quote can be requested from any authorized Mapex dealer. Most orders for MyDentity drumsets ship within thirty days.
Not only does the Mapex MyDentity Free Tom Event allow drummers to maximize their setups by providing more drums for the money, but also payment terms of up to sixty months are available through First Mutual Financial. Advertisement
Mapex MyDentity drums and this special promotion are available only in the USA.
For more information on the MyDentity promotion visit mydentity.mapexdrums.com.