Event: "Drum Recording Ninja Workshop??? Taking Place in Van Nuys, CA, on May 16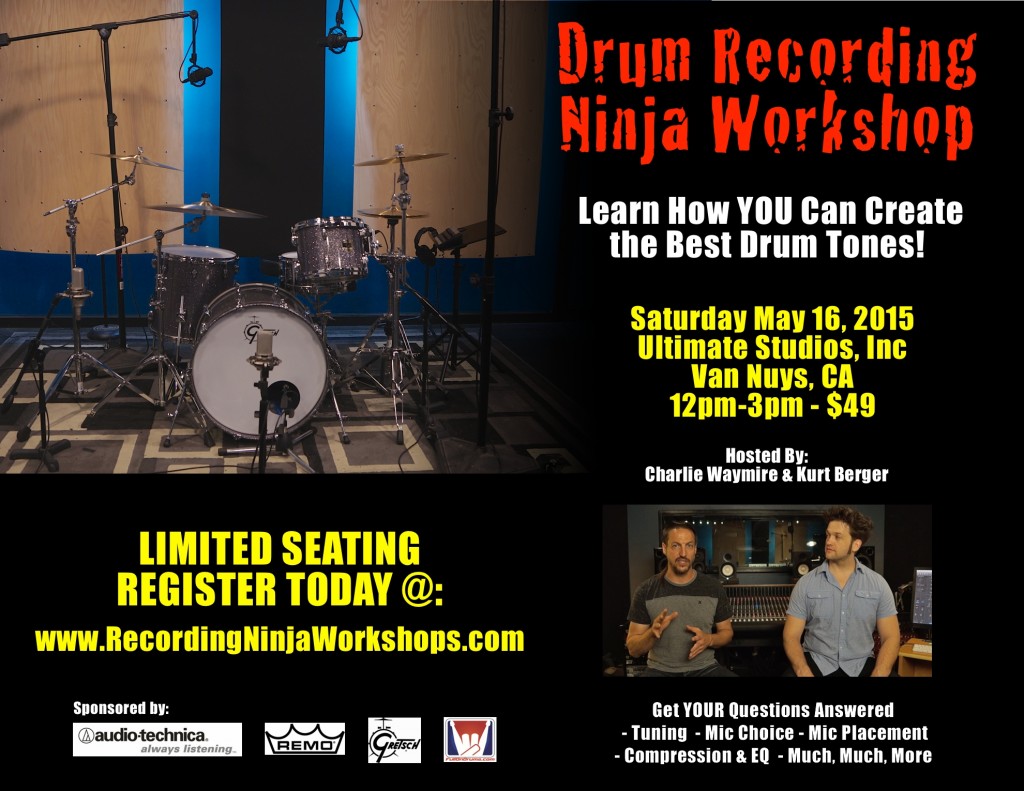 The Drum Recording Ninja Workshop is being offered to teach drummers how to create the best drum tones possible and to answer questions about tuning, mic choice, mic placement, compression, EQ, and more.
Hosted by drummers/producers Charlie Waymire and Kurt Berger, the event takes place on Saturday, May 16, at Ultimate Studios in Van Nuys, CA, from 12 pm to 3 pm. The cost is $49 and seating is limited.
The Recording Ninja Workshop is sponsored by Audio-Technica, Remo, Gretsch, and FullOnDrums.com.
Register now at RecordingNinjaWorkshops.com.