Showroom: Simmons SD100KIT Electronic Drumset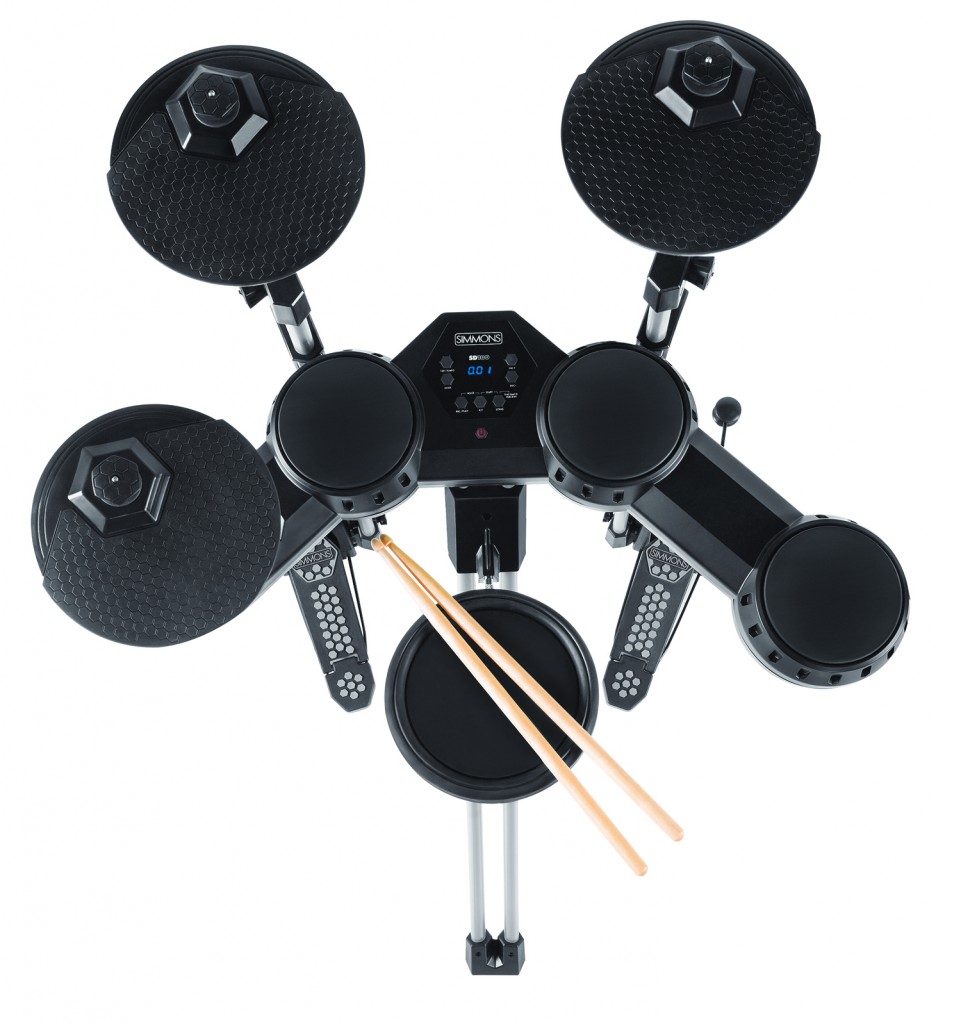 Sporting a new industrial design and a space-conscious footprint, the SD100KIT electronic drumset is ideal for beginners, students, and drummers looking for a practice kit. Compact enough to fit neatly into a bedroom, office, or home studio, the SD100KIT features drum pads with real drum feel and a sound module with new, professional-quality sounds.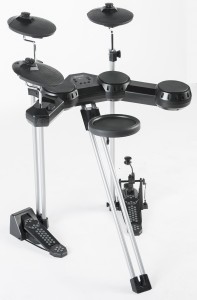 The kit includes a drum bar with a snare, three tom pads, two cymbals, a hi-hat, and an integrated tripod. The sound module delivers 170 drum sounds, ten preset drumkits, and ten songs, plus a user kit and a user song. The stereo line output enables easy connection with any amp or mixer, while the stereo line input can be used with MP3 players. The module also features a USB port to play and record drums on a computer. The pads connect with the sound module via an RS-232 multi-pin port.
"This great-sounding new kit is a breakthrough in size, sounds, and functionality," remarked Simmons Product Manager Jim Norman. "Most electronic drumkits in this price range are toys, but the SD100KIT is a serious instrument. It's ideal for beginners, but it's also a wonderful solution for small studios and private practice. With the SD100KIT, it's easy to play anytime, anywhere." Advertisement
The Simmons SD100KIT electronic drumset lists for $299.99 and is available at Guitar Center and Musician's Friend.
For more information, visit www.simmonsdrums.net.