Showroom: Premier "The Beast??? Snare Drum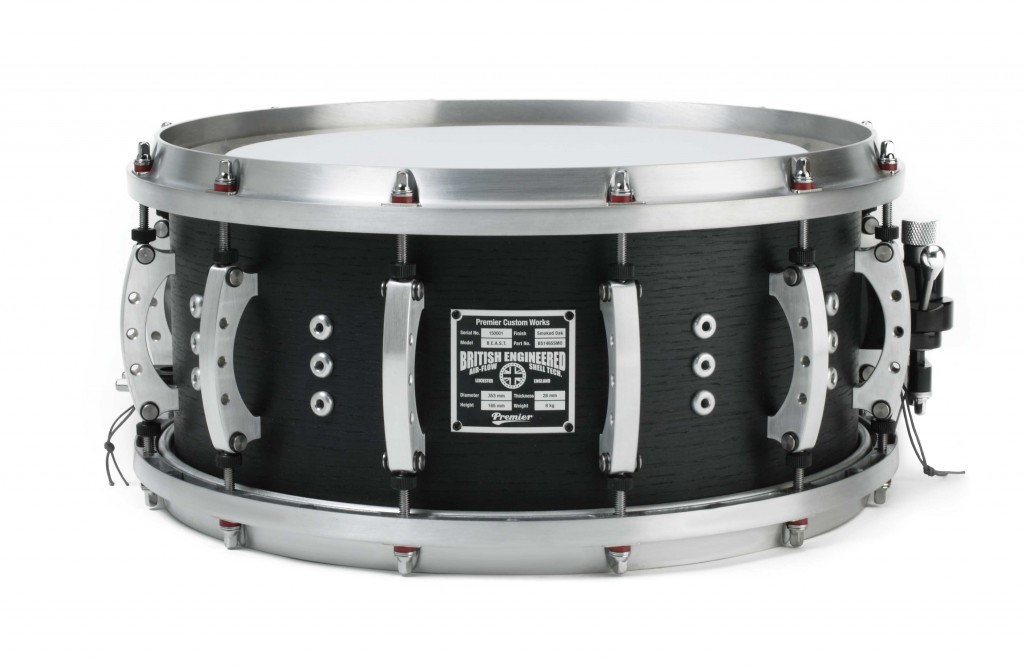 The Beast snare drum is said to deliver power and sensitivity and features Premier's unique shell technology, called the Air-Flow system. Sonic chambers circulate the air movement through the shell, bringing body and depth to its tonal characteristics. The power and projection is transported via air vents that control the volume of air released from the shell. The end result is said to be a snare drum that is dynamic, dominant, and versatile.
Engineered at the Premier Custom Works, the Beast features a 50-ply (28mm) blended shell that's hand-made in England from birch, tulip, sycamore, oak, or maple. Lugs are machined from solid aluminum and are fitted with stainless-steel inserts that pivot freely, delivering precision alignment and tuning. Cast-aluminum hoops further stabilize the drum's tuning.
For more information, go to www.premier-percussion.com.