News: Moore Music Welcomed Back Metal Drummer Shawn Drover for Two Days of Lessons and a Clinic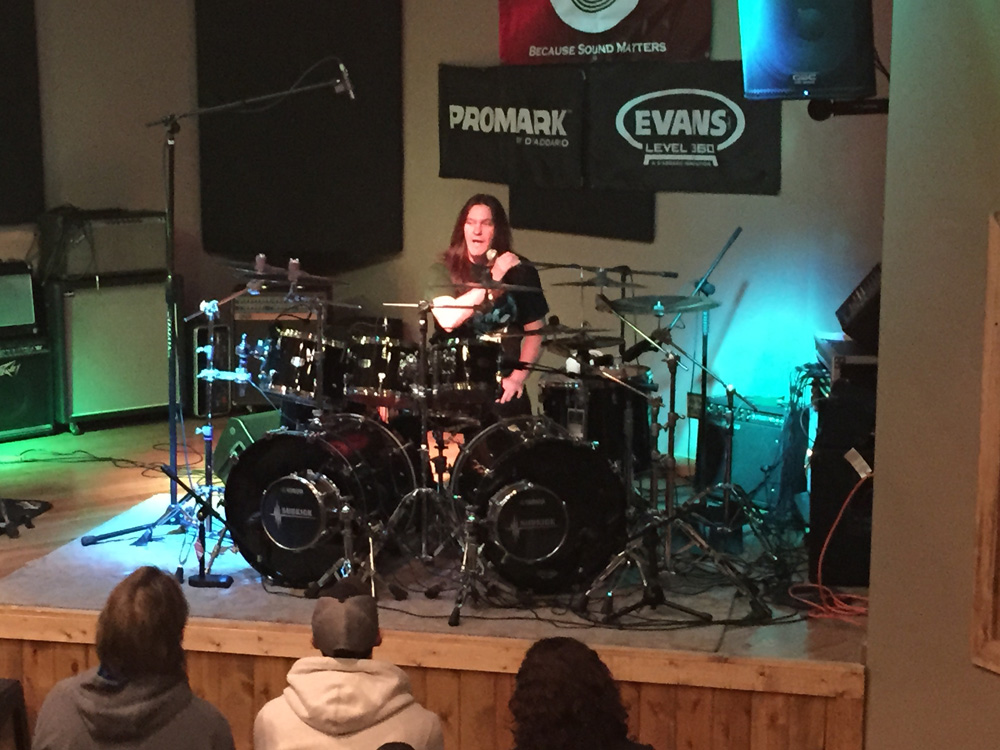 In October of 2014, Moore Music held its first annual Drum Day event, featuring former Megadeth drummer Shawn Drover. Drover's explosive style of metal drumming was well received by all in attendance and requests for Shawn's return to Moore Music poured in quickly.
On March 16 and 17, Drozer returned to Moore Music for two full days of private teaching and a drum clinic. Drum students of all ages took the opportunity to learn from the metal master. Shawn was also gracious enough to jam with a local guitarist, who purchased a lesson slot just for that purpose.
"Shawn is a great person and drummer," says Rob Arnold of Moore Music. "He has become a friend of Moore Music, and he is welcome anytime. We wish him the very best of luck with his new band, Act of Defiance." Advertisement
For more information on Moore Music, call (812) 479-9595 or visit www.mooremusicusa.com.