Drummer Blog: Drummer Reflections from Rick Hall of Muscle Shoals/Fame Studios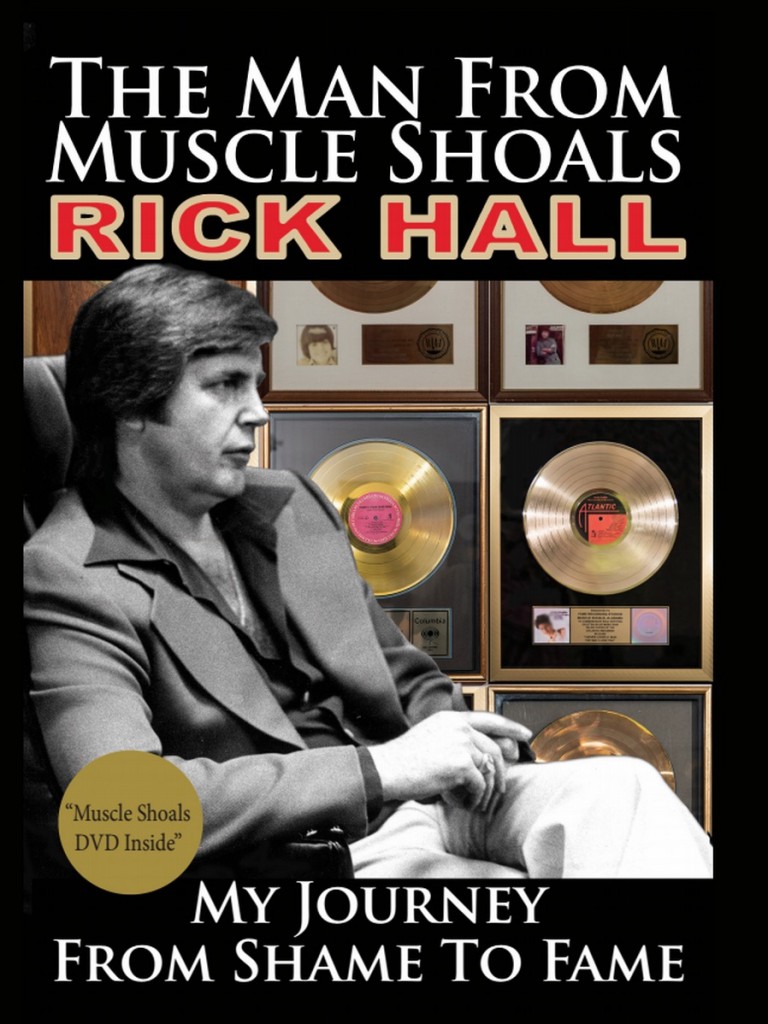 Jerry Carrigan was the first drummer I used as a studio musician when I produced my first hit record for Arthur Alexander. It was called "You Better Move On." Jerry went on to play drums on my second hit, with Jimmy Hughes, which was "Steal Away" on Vee-Jay Records. Both of these records were giant hits, and I used Jerry on all of my future recordings. Arthur's record of "You Better Move On" was later recorded and released in England and became the Rolling Stones' first number-one record.
The B-side of "You Better Move On" was a song entitled "A Shot of Rhythm and Blues," written by Terry Thompson, a Muscle Shoals guitar player, and it was later cut and released by the Beatles.
When Carrigan played drums on "You Better Move On," he was so young and small his dad had to set his drums up for him to play. I close-miked the kick drum and suggested the bass play along with the kick drum, and that was the birth of the Muscle Shoals sound. Advertisement
Jerry also played drums on "Everybody," which was recorded at Fame Studios by Tommy Roe and was written by Dan Penn and me the night before the session. It became a top-10 record for us.
My second Fame studio drummer was Roger Hawkins and because Roger was with me considerably longer, he played on a greater number of hit records than Carrigan. Roger later became one of the Swampers.
Roger was one of the greatest studio drummers I have ever known. My favorites that he played on are "Mustang Sally" by Wilson Picket, "I Never Loved a Man" by Aretha Franklin, "Land of a Thousand Dances" by Wilson Pickett, and "Hey Jude" by Wilson Pickett. My reason for picking these records is that, from a producer's point of view, without these drum sounds and licks, these records might never have been hits.
The most exciting drum part that I ever heard as a record producer was on the Staple Singers' song "I'll Take You There." No one in my mind could ever come up with a drum lick like that except Roger Hawkins because no one else would have the nerve! I didn't produce this record but always wished I had. The groove simply helped make the record a hit.
The third drummer I used as an exclusive session player at Fame Studios was Roger Clark. Roger was a wonderful player with a touch and feel like no other drummer I ever used. You will hear an example of this when you hear his playing on "Baby, Baby Don't Get Hooked on Me," which became a number-one record for Mac Davis. Advertisement
Another example of Clark's smooth touch and technique was Bobbie Gentry's follow-up hit to "Ode To Billy Joe," entitled "Fancy." It took us hours to get all the stops and sound effects right during the session. But in the end, Roger Clark hooked it!
The fourth drummer I signed as an exclusive session player at Fame was Freeman Brown, who was a great player and was the first African American drummer for me to sign at Fame Studios. Freeman was as steady as a rock and, as Wilson Pickett would put it, "He wasn't all over the drums on recordings, but he was always just there." Freeman was part of the Fame Gang Group that released a double album on the Fame label, entitled Grits and Gravy, which is low-down and dirty.
From time to time, we pulled in different people on the drums on specific records where we were looking for a particular sound. These drummers were not signed to Fame and were independent drummers who played for anyone who needed them—like Fred Prouty, who played on some of the Osmond's biggest hits, Owen Hale, who played on a lot of country hits that I cut in the 1980s, and James Stroud, who did all of the Gatlin Brothers and western swing records. Stroud always played drums barefooted with his pants rolled up to his knees. He later became a very successful record producer and executive. Advertisement
Check out the trailer for the Muscle Shoals DVD.
 To read Rick Hall's All Music biography click here: www.allmusic.com/artist/rick-hall-mn0000362802/biography.
Watch the preview for "Session Men – The Muscle Shoals Rhythm Section"
And to listen to the tracks mentioned in this post, go to our Spotify page and check out Rick Hall's Muscle Shoals and Fame Studios Tracks.