Showroom: SKB Large Hardware Case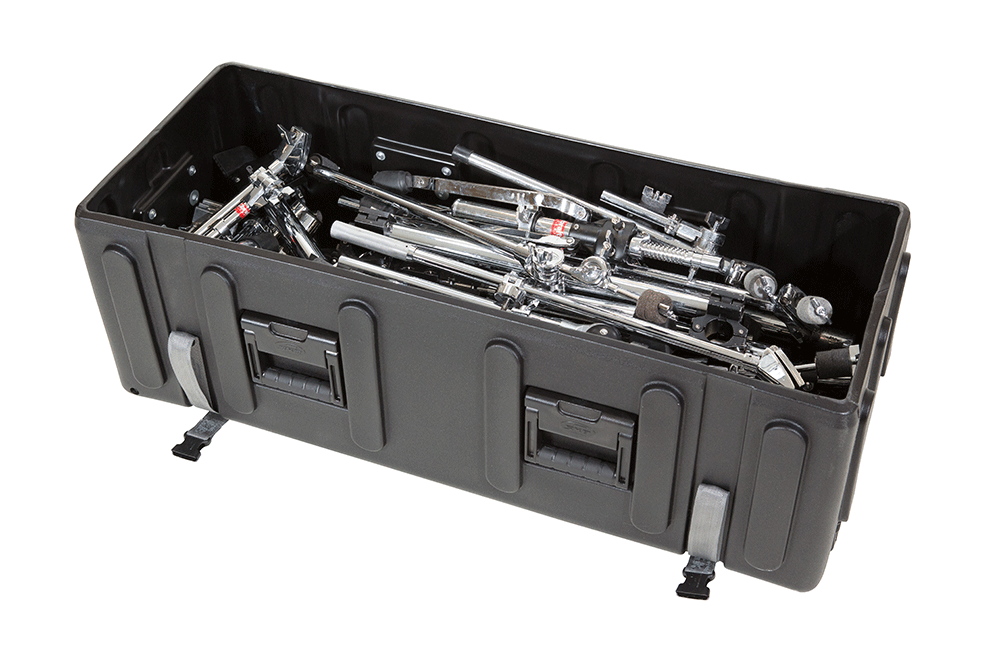 SKB has expanded its drum case offerings by adding the 1SKB-DH4216W, a larger version of the popular 1SKB-DH3315W hardware case. The new case measures 42″x16″x16.5″ and provides ample room for drum hardware and stands. Features include handles on each side of the case, making it easier for a two-person lift, plus built-in large wheels, molded-in lid handles, and a pull handle. The case is held closed with two straps. List price is $229.99.
For more information, visit www.skbcases.com/music.