Showroom: Alesis DM10 Mesh Kits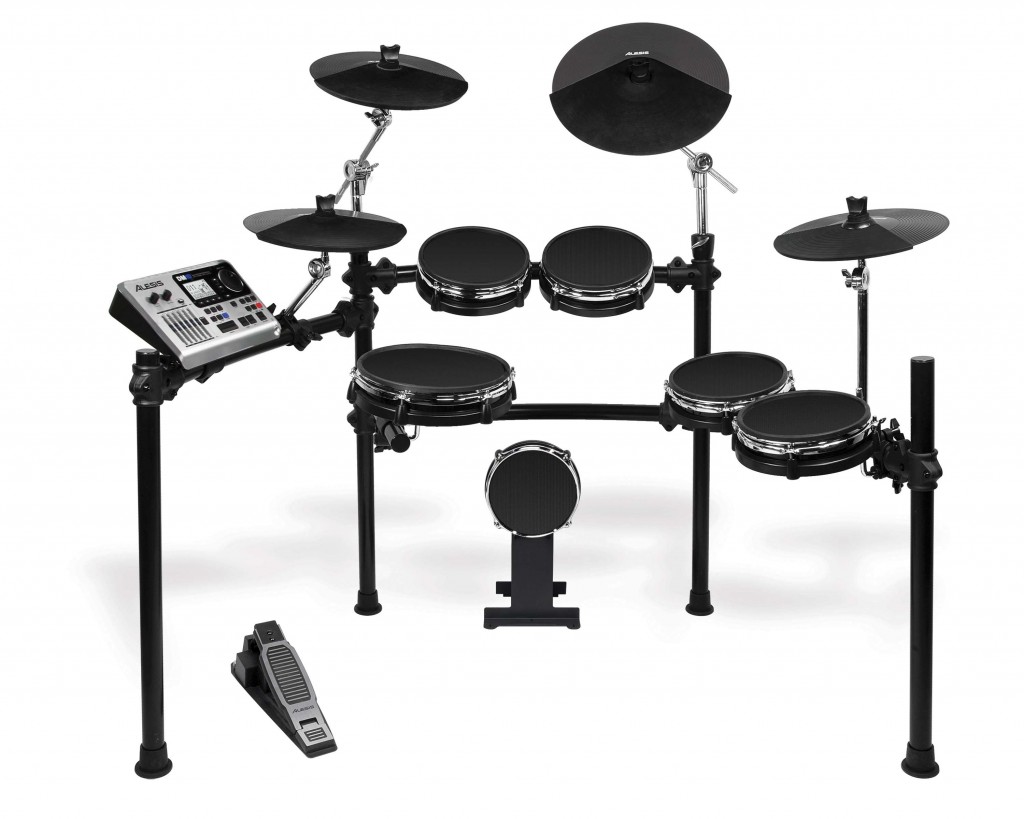 Alesis' new DM10 X Mesh Kit and DM10 Studio Mesh Kit feature the new Alesis FMH dual-zone mesh drumheads (patent-pending), which are said to deliver an unprecedented degree of feel and natural rebound. The ultra-quiet mesh drumheads come closer to duplicating the feel of an acoustic drumhead better than previous Alesis electronic drumkits. Alesis FMH drumheads have a precise adjustment knob so drummers can adjust the heads to provide the exact response that best suits their playing style.
Designed for the studio, the DM10 Studio Mesh Kit is a six-piece electronic drumkit comprised of five drum pads (8″ and 10″), four cymbals (12″ and 14″), and the compact 4-post StageRack. The DM10 X Mesh Kit is a premium six-piece electronic drumkit and comes complete with five drum pads (10″ and 12″), four cymbals (12″, 14″, and 16″), and the heavy-duty chrome-plated XRack. Both kits are equipped with the Alesis FMH tightly woven black mesh drumheads that dampen acoustic noise and provide a natural drumming experience.
Both kits include the DM10 sound module with Alesis Dynamic Articulation technology. Each sound on the DM10 sound module is a series of different samples; multiple dynamic-level samples and articulations are built in, and the drum or cymbal changes its timbre, not just its volume. Calibrated for out-of-the-box playing, the DM10 includes over 1,000 dynamic-level drum and percussion samples that fit any genre. Virtual instrument plugins can also be triggered via the USB-MIDI connection. Advertisement
"We're excited to incorporate our new FMH mesh drumheads into our DM10 electronic drumkits," notes Alesis Project Manager Walter Skorupski. "Players will immediately notice the improved feel, response, and reduction in acoustic noise, making the DM10 Studio Mesh Kit and DM10 X Mesh Kit ideal for quiet late-night practice sessions, as well as live performance and studio recording."
The DM10 Studio Mesh Kit lists for $1199.99 and DM10 X Mesh Kit lists for $1699.99.
For more information, visit www.alesis.com.