Drummer Blog: Issues' Josh Manuel Talks Studio Work and Collaborating on Rhythm and Grooves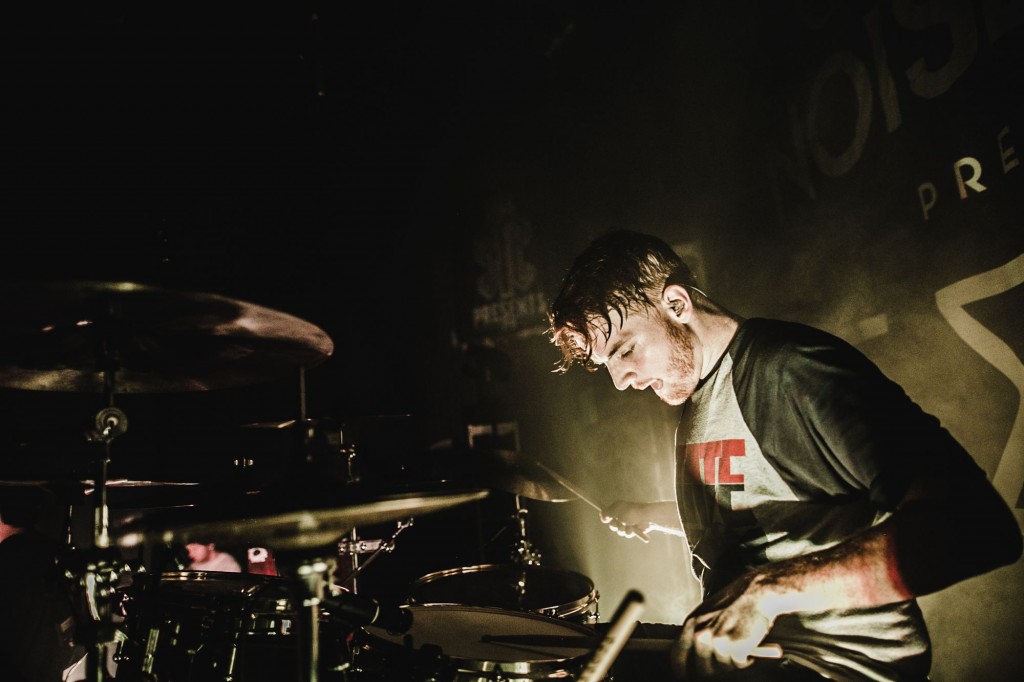 Hey guys and girls! My name is Josh Manuel, and I'm the drummer of the very genre-confused band Issues. In early 2014, we released our first full length, and to our surprise it peaked at number nine on the Billboard Top 200. We spent the rest of the year on the road touring the US, Europe, Asia, and Australia. Right now, we're in the studio writing for our sophomore album.
I've been playing for twenty years now, mostly due to having a mom who is supportive and was cool with me annoying our neighbors every day. (Thanks, mom.) During high school, I spent a lot of my time playing in marching band and at church. I started putting drum videos on YouTube my senior year, and I try to keep the uploading alive nowadays. I've always thought it was cool to get feedback from other musicians, even if it's just some dude telling me that my hair sucks.
As most of you guys already know, YouTube can be a great way to get yourself out there as a drummer. Most of the gigs I've been offered in the past ended up coming from people checking out my videos. It's also one of the reasons I started Century Studios in Atlanta with one of my best friends, Brian Meadows. Over the past four years, Brian and I have been producing projects at Century. I play on a majority of the records that come through our studio, which gives me the opportunity to tackle a lot of different genres. I love the laidback environment of doing studio work and it's definitely something that has pushed me to become a better drummer. In 2012, we started working with Issues on some of their acoustic material, which eventually lead to me joining the band in May of 2013. Advertisement
One of my favorite things about playing in Issues is that five out of the six guys in our band also play drums. If you've ever checked us out before, you might have noticed that we try to make our rhythms and grooves one of the main focal points in our writing. During the past few weeks, we've been in the studio working on new tunes and things have been going really well so far. We have three different stations set up around the studio, which allows for everyone to work out ideas together or individually. As a band that attempts to mix heavy music with R&B and pop, we're never afraid to push our boundaries and see what we can get away with.
We start recording the new album with Kris Crummett and Erik Ron in July. Until then, we'll be heading over to Europe in March with Pierce the Veil and Sleeping with Sirens for part of their world tour. Right after that, we head straight into supporting All Time Low here in the states with our good friends State Champs. I'm pumped to get back out on the road and hopefully see some of you guys out there!
Watch Issues' "Never Lose Your Flames" Live BBC Drum Cam below:
For more on Josh Manuel and Issues, visit the band's FB page at facebook.com/issuesofficial.