AUDIO DEMO! Product Close-Up: GMS Special Edition Series Drumset
This post is excerpted from the complete review that appears in the May 2015 issue.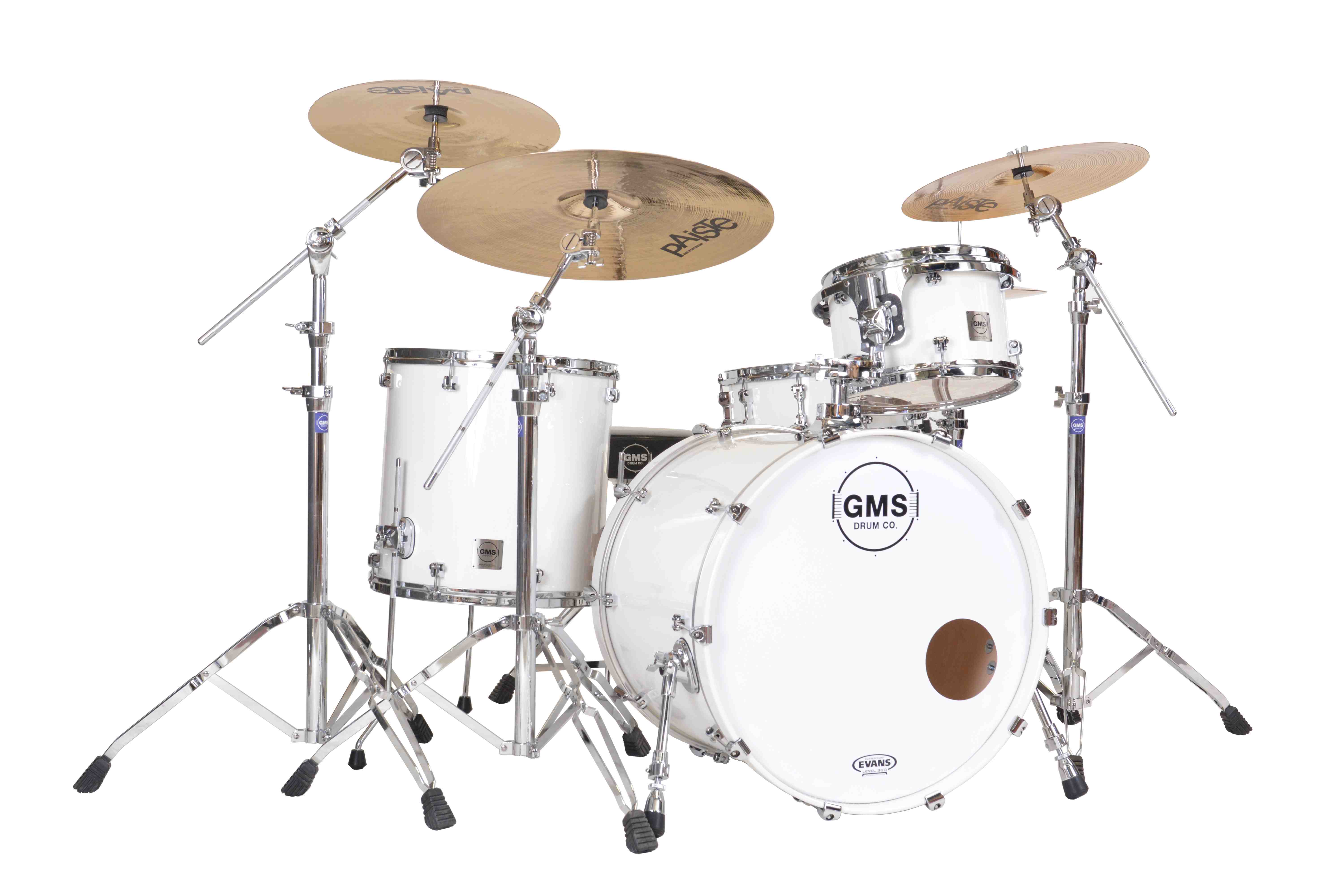 Product Close-Up
GMS Special Edition Series Drumset
Back in 1987, when Long Islanders Rob Mazzella and Tony Gallino joined forces to create the GMS Drum Co., there weren't many companies offering custom drumsets that didn't need some type of "doctoring" (bearing-edge work, hardware upgrades, etc.) in order to perform at a professional level. The first thing the duo created was the Grand Master series lug, which features a long brass tube connecting the top and bottom lugs to alleviate stress on the shell. These lugs are still offered on Grand Master series drums, but in 1997 GMS created the Special Edition lug, for the Special Edition line, which provides the same stress-free benefits without the brass tube.
In 2004, GMS teamed up with a small factory in Taiwan to produce the CL series, which was a more affordable drumset built to Mazzella and Gallino's exact specifications. After a bit of rebranding in 2014, the company decided to drop the CL line and focused on developing a professional series, built in Taiwan, that would be of comparable quality to the drums GMS is building in New York but at nearly half the price. The ones coming out of Taiwan are known as Special Edition.
Here's an audio sample of the Special Edition kit at three different tunings: high, medium, and low.
For the complete review, check out the May 2015 issue, which is available here.