Showroom: Blue Hummingbird Small-Diaphragm Condenser With Rotating Head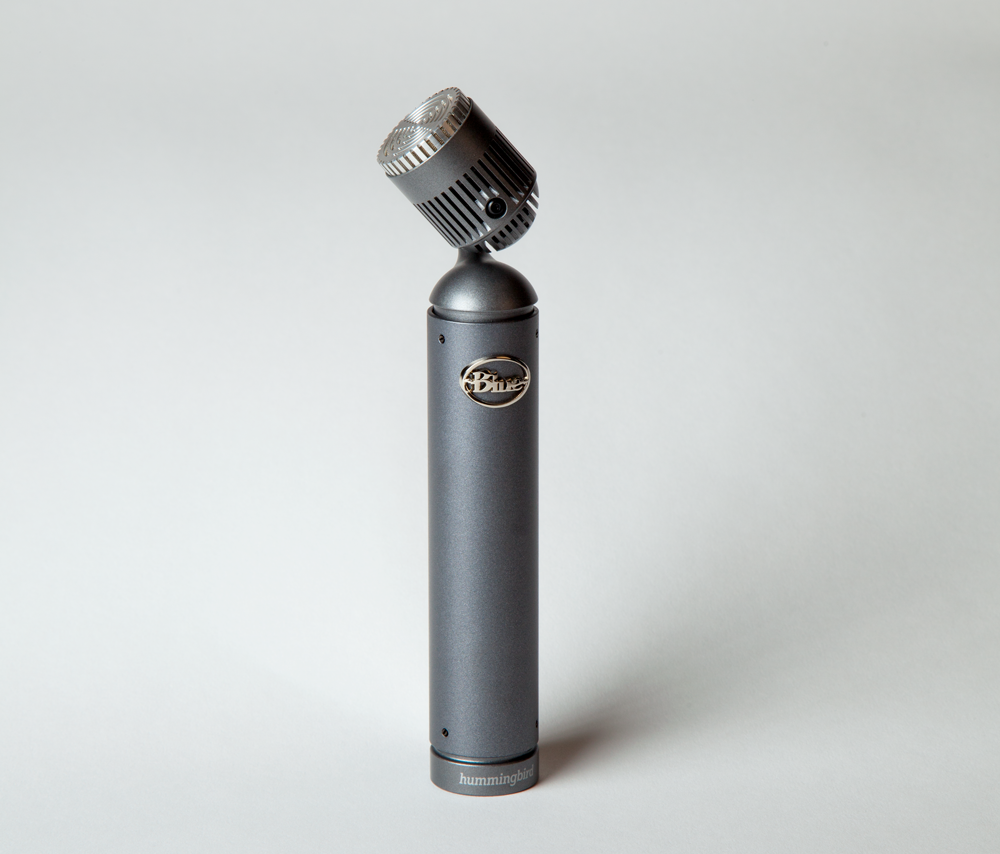 With a precisely tuned diaphragm based on Blue's B1 capsule, the Hummingbird is a versatile and precision-engineered Class A small-diaphragm microphone said to be ultra-responsive and to deliver extended frequency response, making it an ideal studio and stage solution for drum overheads. Hummingbird features an adjustable, pivoting head that allows for 180-degrees of rotation so users can set the mic at any angle without adjusting the stand.
"With fast transient response, high SPL handling, and extended high frequency, Hummingbird is an exceptional small-diaphragm microphone," says Tommy Edwards, director of product management at Blue. "To take it further, we designed the capsule to rotate 180 degrees for easy placement and now you have an undeniable weapon for drum overheads. Like its avian counterpart, the Hummingbird is compact, able to fit precisely into tight spaces, and can nimbly change positions where others can't."
Inspired by the Dragonfly and Mouse microphones, Hummingbird's 180-degree pivoting head enables free range of motion for fast and precise positioning. When using two Hummingbirds as stereo overheads, the 180-degree rotating head allows an engineer to precisely dial in the stereo field in seconds. Advertisement
Hummingbird comes with a rugged, road-ready protective carrying case, along with a mic clip and foam windscreen. Hummingbird lists for $299.99 and will be available spring 2015 at authorized Blue retailers.
For more information, visit www.bluemic.com.