News: Blue Note Jazz Club to Present World Percussion Shows Featuring Vinx, Rhythm Nomads, and Swiss Chris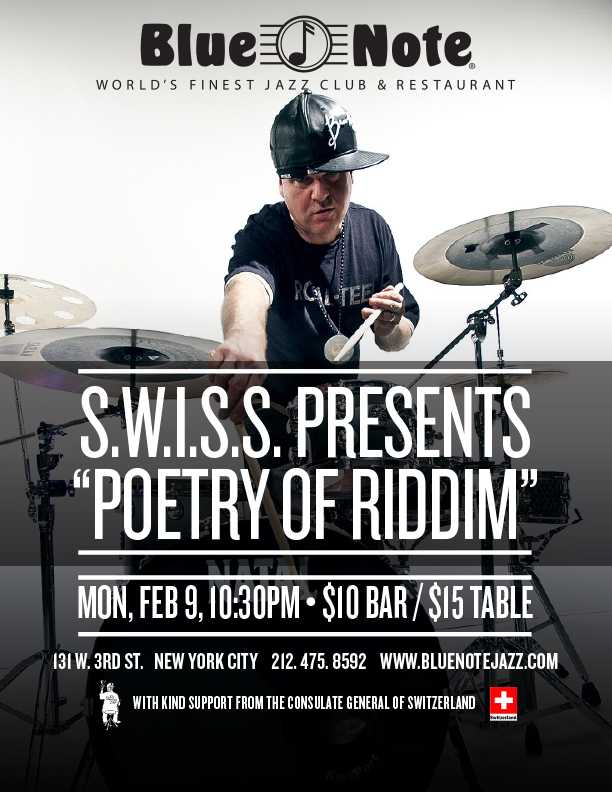 For fans of world percussion and dancehall/hip-hop drums, there will be two shows on Monday, February 9, 2015 at the Blue Note Jazz Club, 131 W. 3rd Street, New York, NY 10012. The 8 pm show will feature Vinx and Rhythm Nomads with special guest Swiss Chris.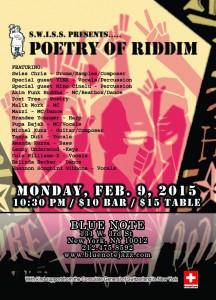 Rhythm Nomads is a percussion-driven pop, jazz, world music project featuring original Vinx songs and "Vinx-ified" standards. Rhythm Nomads was developed in partnership with Massamba Diop, one of the original members of Baaba Maal's Daande Lenol Orchestra and Senegal's treasured talking drum master, and Tony Vacca, founder of the World Rhythms Ensemble and the Senegal-America Project. With Vinx's sophisticated arrangements, jazz improvisation, and soaring vocals, Rhythm Nomads is an exploration of modern day Afro-pop.
S.W.I.S.S. (Saving With Instruments, Samples, and Soundz) will present Poetry of Riddim at 10 pm with all-star cast comprising Swiss Chris and friends, as well as special guests Vinx and Mino Cinelu. The set will feature original chakra-frequency healing music—Greek Hindustani modes mixed with West Indies, Haitian, and African rhythms and dance. Advertisement
For more information, visit bluenote.net/newyork/schedule/moreinfo.cgi?id=12847.