Showroom: Mike Balter Titanium Series Mallets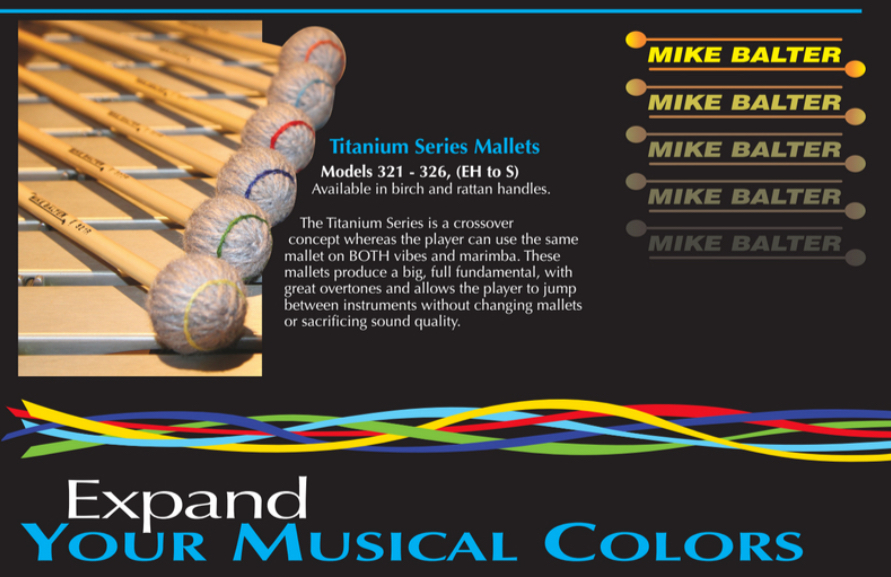 The Titanium series is a crossover concept that allows a player to use the same mallet on both vibes and marimba. Each model is said to produce a big, full fundamental with great overtones and allows the player to jump between instruments without changing mallets or sacrificing sound quality.
Mallets are available in extra-hard, hard, medium-hard, medium, medium-soft, and soft models with satin birch or rattan handles. Birch models list for $52 per pair and rattan models are $66 per pair.


Visit www.mikebalter.com for more information.