The Bad Plus's Dave King Releases Humor-Filled "Rational Funk??? Video Series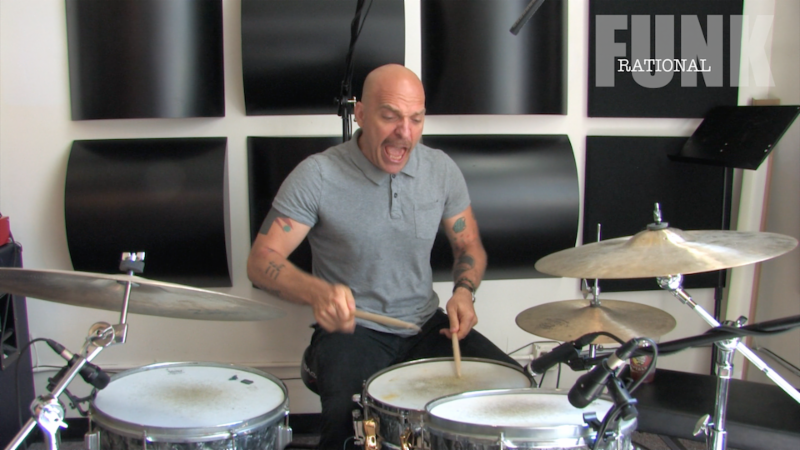 Dave King, composer and drummer with accomplished jazz and rock groups including the Bad Plus, Dave King Trucking Co., and Halloween, Alaska has launched a new video series that challenges the conventions of music tutorials on YouTube. Created by King and Minneapolis-based videographer Joe Johnson, "Rational Funk" features King improvising a litany of performance tips and career advice. Just as the Bad Plus defies the template of traditionalist jazz trios, "Rational Funk" turns the YouTube tutorial genre on its ear with rich, spontaneous doses of humor and pop-culture commentary. Six original episodes of "Rational Funk" are streaming now on the "Rational Funk with Dave King" channel.
"I knew there was more I could do with YouTube than just watching old SCTV clips on tour," says King. "Unless I get better at Minecraft, makeup tutorials, or unboxing a Samsung Galaxy, I feel like sharing what I've learned about a life in music is the best way for me to give back while also hopefully making some gas money off pre-roll trailers for Michael Bay movies."
Meanwhile, the Bad Plus (King, bassist Reid Anderson, and pianist Ethan Iverson) continues its international tour schedule, this time in support of their new Sony Music Entertainment/OKeh Records album, Inevitable Western. An array of live dates is slated through mid-2015. Advertisement
For complete details and ticket information, please visit www.thebadplus.com/tour-dates.php.
For more, visit daveking.net and the "Rational Funk with Dave King" YouTube channel.