Drummer Blog: David Frangioni on the Phil Collins Little Dreams Foundation Concert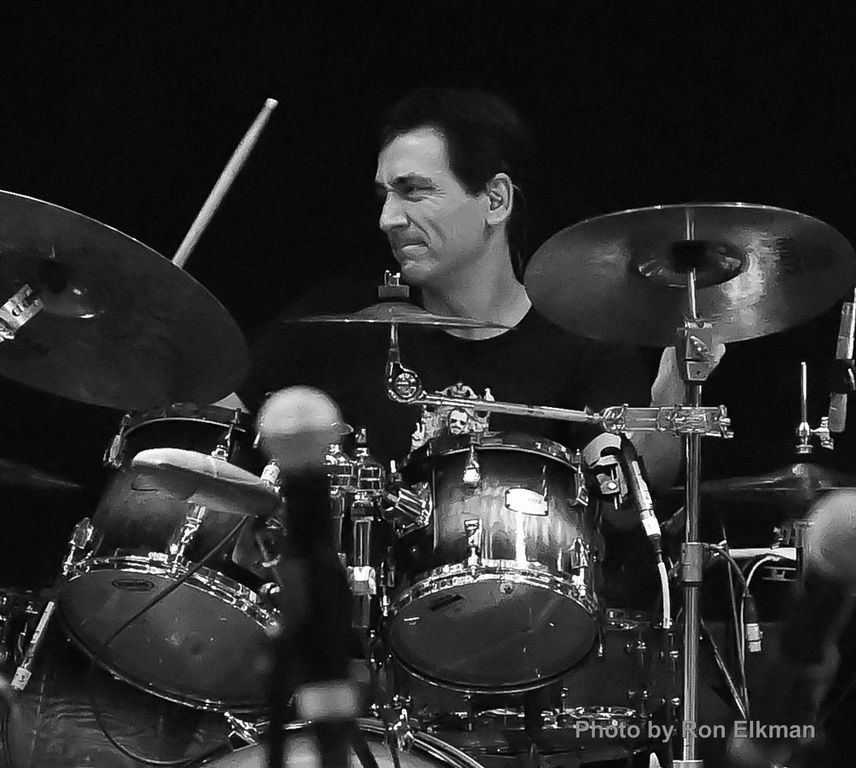 Hello, Modern Drummer, it's nice to be back with a follow up after an amazing concert for the Phil Collins Little Dreams Foundation. The concert, albeit with a bit of drama, was a success. The Little Dreams Foundation sold out the Fillmore in Miami Beach and raised a lot of money for children in music.
The concert headliners were Phil Collins, Laura Pausing, Richard Marx, Alejandra Guzman, and Gigi D'Alessio. Performing on the same bill were the "class of 2014" Little Dreamer kids. This is truly what the concert was about and it was inspiring to see these kids get on the stage and perform their hearts out in front of 2,500 people.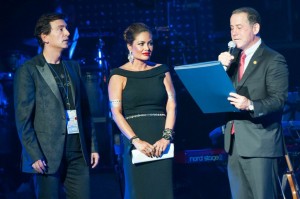 At the start of the evening Philip Levine, the mayor of Miami Beach, gave out three proclamations for the work that LDF did through 2014. December 6 is officially Phil Collins day, December 7 is Orianne Collins day, and December 8 is David Frangioni day (my day). I couldn't believe it—a drummer has his own day in Miami Beach! Please celebrate by playing as much as you can that day, every year, LOL. Advertisement
For the show and LDF, I had the honor of being the musical director, so I rehearsed an all-star band consisting of Pete Wallace and Doug Emery on keys (Pete did the show, Doug did the sequences, etc.), Julio Hernandez on bass, Richard Bravo percussion, Beth Cohen background vocals, and Lindsey Blair on guitar. These guys smoked. We rehearsed for a week at SIR, Miami without the headliners, going through every song and the arrangements. All songs except for two were done to a click. In many cases, a sequence was playing as well, but regardless, we always ran the click. I love playing to a click.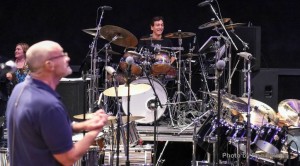 On the last day of rehearsals, Phil, Alejandra, Gigi, and Richard came to SIR so we could run down the songs with them. It was rewarding that each of the artists ran their songs once and said, "You guys nailed it, next."
The show had a wide range of material, from Latin salsa to rock. It also had a drum duet between Nick Collins (Phil and Orianne's son) and Jean Espiritusanto (a local amazing drummer). It was really cool to the see the world debut of Nick's drumming while honoring his dad's legacy as one of the greatest drummers in history. Advertisement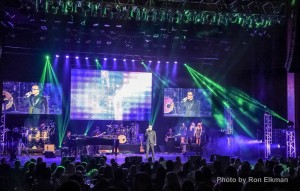 Musically, the challenge for the overall set list was putting together a run of show that worked for the audience, highlighted the kids singing, and made sense of the varied genres. The concert had incredible energy from the opening song to the grand finale of everyone getting on stage for a group version of "Stand By Me."
There was a bit of drama in the evening because Phil got very sick and was unable to perform his short set, however his band came out and played the songs with guest singers. Richard Marx sang "In the Air Tonight" with Phil's son Nick on drums. Nick played great and seeing 2,000-plus people air drumming "the big fill" is awesome.
Every big event has big moments and this concert definitely had many of them. It was a truly memorable night and LDF is thankful to the fans and artists that donated to this great charity.
For more information about the Little Dreams Foundation, visit www.ldf.cc.