Tama Announces Limited Edition Hyper–Drive Kits, Big Black Steel Snare Drum, and Cymbal Stand Packs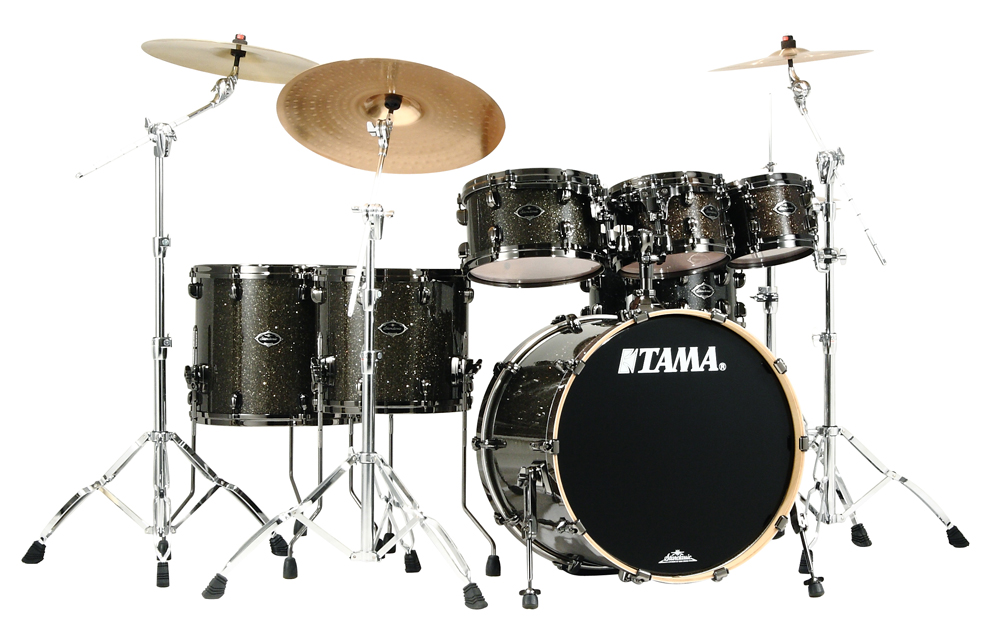 Tama has added its shallow-shelled Hyper-Drive configuration to the Starclassic Performer B/B to create the modern B/B EFX Hyper-Drive kit. Each six-piece configuration is available in a choice of two classic Delmar glass glitter finishes.
Tama's Sound Lab Project Big Black Steel snare is said to fill the roll of the classic, heavy-fisted rock drum. Its husky 8″-deep hardened-steel shell is said to provide maximum power and volume for players who need to cut through guitar amplification. The 8×14 drum features a 1mm steel shell in matte-black finish, 2.3mm steel hoops, high-tension lugs, and twenty Starclassic carbon-steel snappy snares.
Also new are two-piece cymbal stand packs that allow you to add two boom stands (HC12WX2) or two straight stands (HC13BWX2) for little more than the price of one.
For more information, visit www.tama.com. Advertisement