Showroom: Grover Pro Releases Compact Model Temple Block Set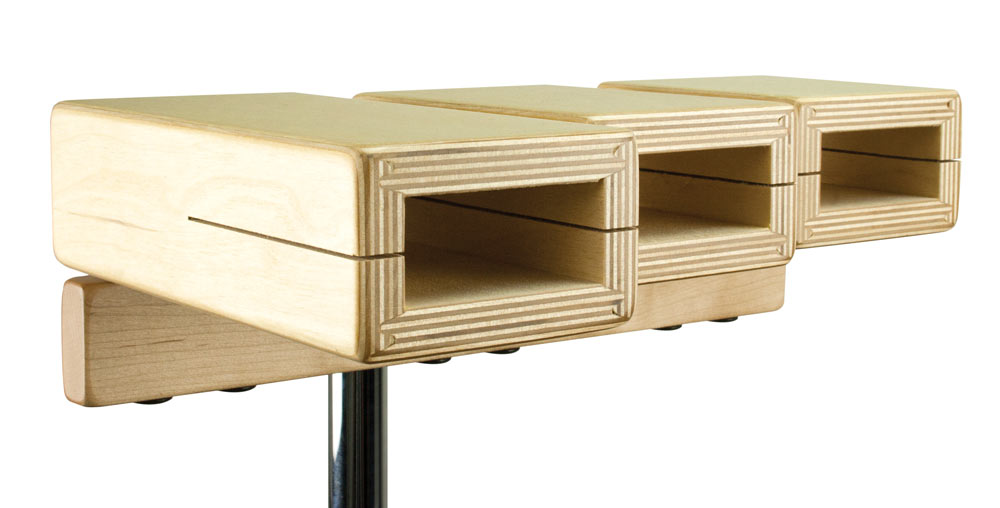 Model TB-XS is a set of three open-tone temple blocks designed for multi-percussion setups, musicals, schools, and pros who don't need a full-size set. The blocks are handcrafted in the US using high quality Baltic birch and New England maple components. They are said to possess great strength and durability and have a resonant sound. Each block is tuned so that each set is tonally matched for optimum pitch contour.
Included with every set is Grover Pro's quick-release multi-clamp to securely mount the blocks on any vertical stand.
The TB-XS set of three blocks lists for $260, the TB-XST (with stand) lists for $342, and the TB-STAND (stand only) lists for $110.
For more information, visit www.groverpro.com.