Showroom: DW PDP Hardware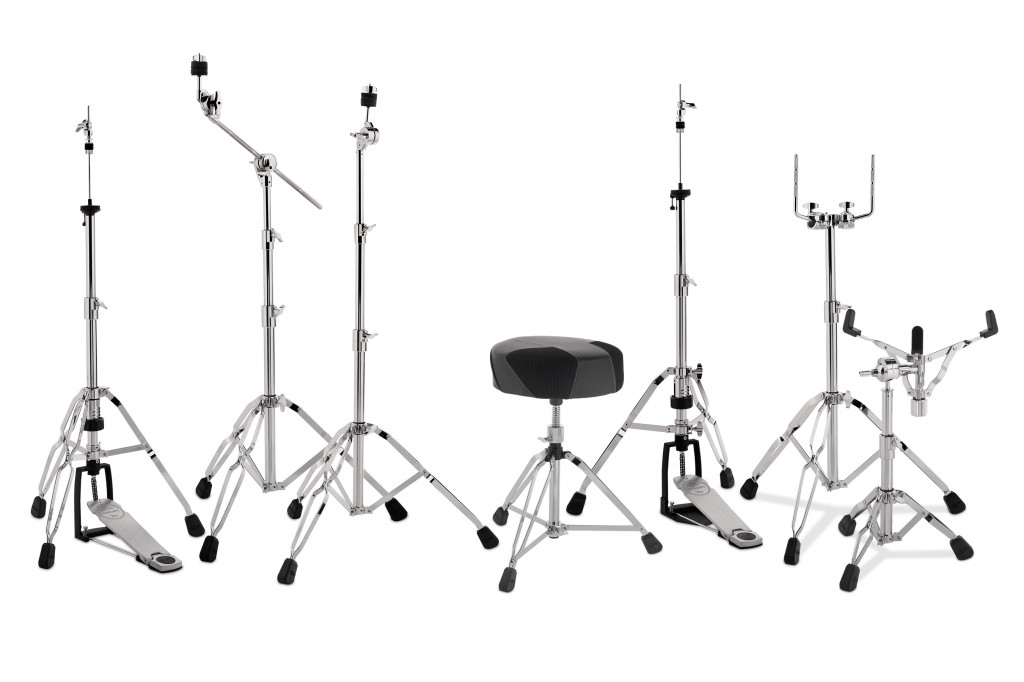 Drum Workshop's new line of high-quality, price-conscious drumset hardware under the PDP concept banner boasts a range of stands and thrones that includes a two-legged and three-legged hi-hat, snare stand, straight cymbal stand, boom cymbal stand, and a throne. All the stands feature heavy-duty steel tubing, double-braced legs, and a new concept tube joint. Both cymbal stands employ a German-engineered QuickGrip clamp that functions as a toothless tilter and, when combined with Concept series QuickGrip accessories, becomes a versatile modular system.
DW product designer, Ruben Steinhauser, comments, "We've put a lot of thought into these new Concept stands. We knew there was a price consideration, but we didn't want that to limit the quality or features. It's a delicate balance." He continues, "The entire system provides a variety of useful mounting options for cymbals, sounds, drums, and mountable percussion instruments. It truly is a modular system."
The Concept series snare stand includes an offset ball-and-socket basket adjustment for exact snare placement. Both of the chain-pulled hi-hat stands are outfitted with slotted tension adjustments and XF (extended) footboards. To complete the line, an all-new heavy-duty throne with a contoured, active mesh top was also added. Advertisement
Retail prices are as follows: convertible cymbal stand $136.99, straight cymbal stand $127.99, two-legged hi-hat stand $199.99, three-legged hi-hat stand $181.99, snare stand $145.99, and throne $181.99.
For more information, visit www.dwdrums.com.