NEWS: April 2014 Cover Artist, Mike Johnston, Celebrates 1,000th Live Lesson With Free Broadcast!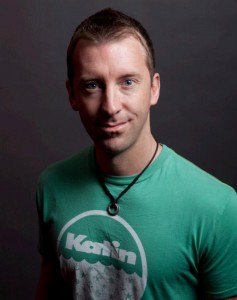 Today, November 26, 2014, mikeslessons.com founder and April 2014 cover artist, Mike Johnston, is giving his 1,000th live lesson. To celebrate the landmark, he is making the lesson free and open to the public.
You can check it out at 11am PST (2pm EST) at: http://www.mikeslessons.com/1000
Mike Johnston began studying the drums at the age of five. He spent the next fifteen years studying privately with Pete Magadini, Steve Ferrone, and Steve Smith. At twenty-one, he received his first major label record deal, with his band Simon Says, and spent the next five years touring the world. He received a gold record for his contributions to the Varsity Blues soundtrack and has appeared on the Late Show With David Letterman as well as on MTV's Fashionably Loud. Mike has also toured with Filter.
Johnston currently runs the educational website www.mikeslessons.com where he offers prerecorded video drum lessons as well as live online lessons three times a week. He also runs monthly one-week drum camps at his facility, and he teaches privately. Advertisement