Showroom: Hammerax Bash Compact Tone Stacks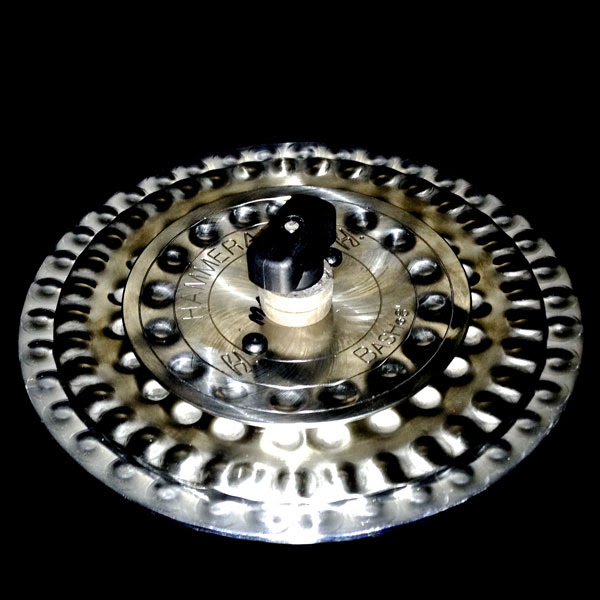 Bash Compact Tone Stacks produce a burst of metallic sound similar to closed hi-hats but with a more raw tone. The compact 8″ triple-layer stack is said to be as powerful as much larger instruments, with deep hammering to increase cutting power. Tightness of sound is adjustable, from an aggressive roar to a tight click, with the turn of a wing nut. All Hammerax products are USA made.
"Each deep hammer dent acts as a small mallet, creating a burst of complex tone. We torture-tested these stacks, and we designed them to be powerful enough for the marching field and to work in loud rock situations," said Hammerax president, John Stannard.
For videos and more information visit www.hammerax.com.