First Ever Rhythm! Live Event At Rhythm! Discovery Center October 11th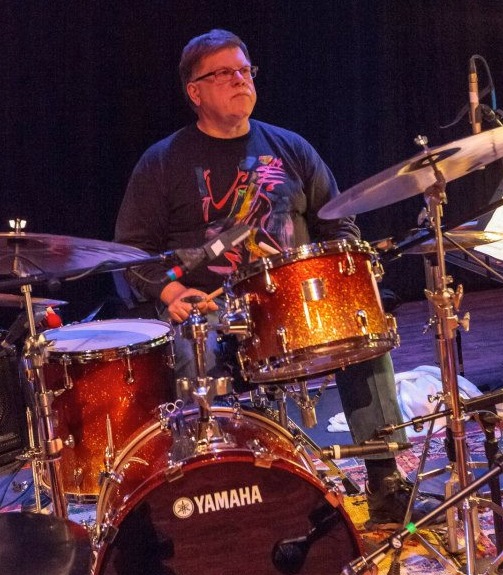 Learn the history of jazz drumming and cymbals from leading educator Bob Breithaupt
PAS and Rhythm! Discovery Center present Rhythm! LIVE featuring clinician, educator, artist, and past PAS president Bob Briethaupt.
Bob's session is entitled Cymbalism: A History of Jazz Drumming and Cymbals will be presented in conjunction with the currently running exhibit DRUMset: Driving the Beat of American Music at Rhythm! Discovery Center in Indianapolis, Indiana. The session will explore the history of drumming through jazz greats, and the importance of cymbals in creating textures and colors and keeping the beat.
This live stream event is FREE and will take place Saturday, October 11th from 12:00pm-1:30pm EDT at Rhythm! Discovery Center. Local and central Indiana fans are welcome to witness the live stream event in person at the Center.
If you are not able to attend in person, you may watch the Rhythm! LIVE live stream on Saturday, October 11 at www.pas.org/rhythmlivestream
Bob Breithaupt is a veteran of over 40 years in music as a performer, educator, arts administrator, author, musical contractor, and entrepreneur. He is a professor of music at Capital University, in Columbus, Ohio, past-president of the Percussive Arts Society, and vice-president of the Jazz Education Network. Advertisement
The Rhythm! Discover Center is located at 110 W. Washington St., Suite A, Indianapolis, IN 46204 or visit: rhythmdiscoverycenter.org/