Drummer Blog: X Japan's Yoshiki on His Evolving Setup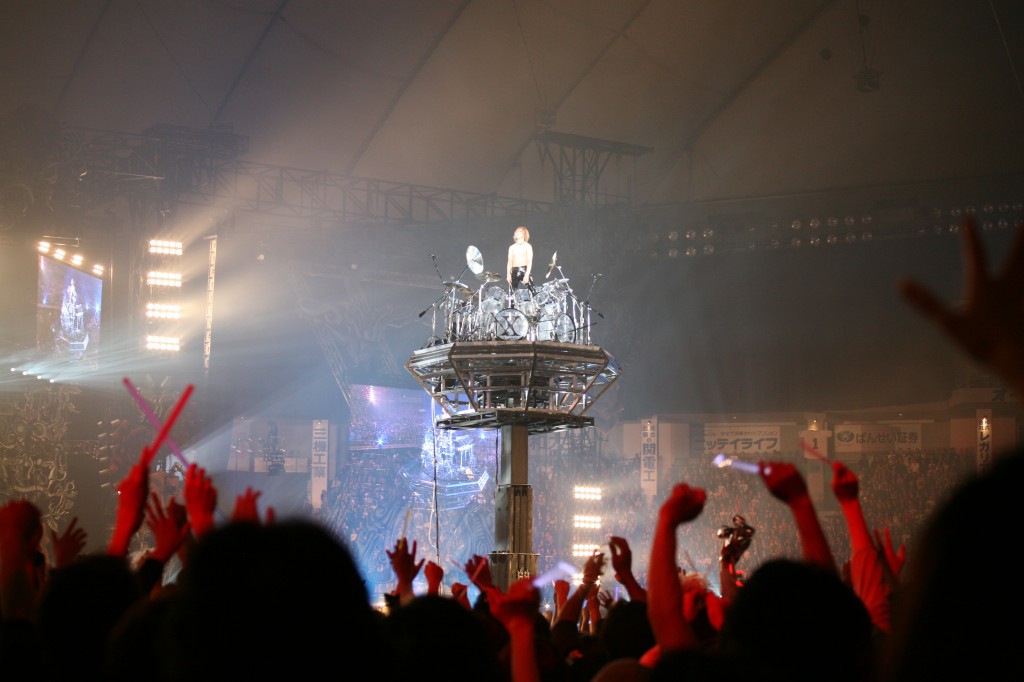 Things are very busy and exciting for X Japan as we performed our first performance in the US since 2010 on October 11, at NYC's Madison Square Garden.
Some of you may remember our first time in the city (and US) over twenty years ago when we first introduced ourselves in America, and we can't thank you enough for all your support over the years.
I'm sure many of you may be curious to know what my gear and setup is, so I wanted to break down my always-evolving kit for you. I use a Tama Artstar II (clear acrylic) with four Octabans; 10″, 12″, 13″, 14″ toms; 16″ and 18″ floor toms; and a 24″ kick. I use Tama kick pedals, 14″ Zildjian hi-hats (K top), two 18″ Zildjian Rock crashes, an 18″ Zildjian Medium crash, a 20″ Zildjian K ride, two 22″ Zildjian Chinas (High right/Low left), a sixty-one-key modified keyboard on my left, and a thirty-seven-key modified keyboard on the right.
For more information on X Japan and Yoshiki, please visit www.xjapanmusic.com and www.yoshiki.net.