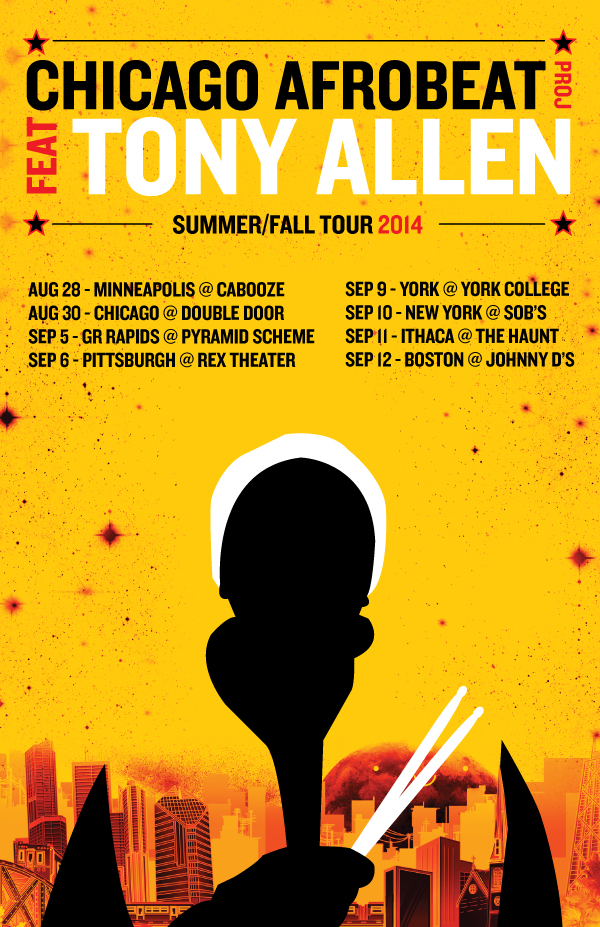 Drummer Tony Allen, who anchored Fela Kuti's legendary band Africa '70 and was voted by Modern Drummer readers number forty-nine on MD's list of the 50 Greatest Drummers of All Time, is currently in the States on a brief club/theater tour with the Chicago Afrobeat Project. During the tour (remaining dates below), Allen will lead three special workshops/master classes, in York, Pennsylvania, on Tuesday, September 9; in New York City on Wednesday, September 10; and in Ithaca, New York on Thursday, September 11. (Note: The New York City workshop is not open to the public.)
The workshops will feature a biographical sketch of Allen, along with his early influences; a history of the Afrobeat style, including how highlife music evolved into Afrobeat; clave patterns in blues, funk, Latin music, hip-hop, and Afrobeat; an overview of Afrobeat; and Allen at the drumset demonstrating his unique artistry.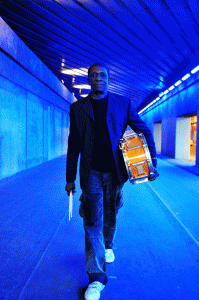 Allen's tour dates and workshop schedule:
9/5: Grand Rapids, MI
Show @ Pyramid Scheme
9/6: Pittsburgh, PA
Show @ Rex Theater
9/9: York, PA
Public workshop @ York College of PA, 3:30 P.M.
Show @ York College of PA
9/10: New York City
Private workshop @ Hunter College, 1 P.M.
Show @ S.O.B.'s
9/11: Ithaca, NY
Public panel and workshop @ Cornell University, 6 P.M.
Show @ the Haunt
9/12: Boston, MA
Show @ Johnny D's
For more on Tony Allen, click here.