Cympad Expands Chromatics Series with Crimson, Yellow, and White Models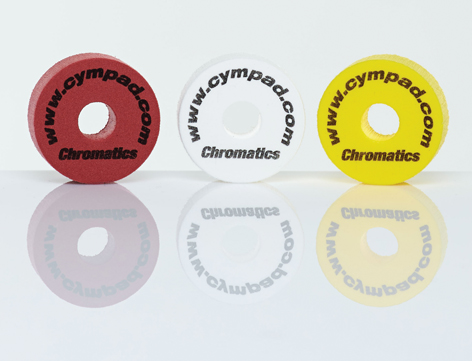 Expanding its popular line of Chromatics cellular-foam cymbal washers, Cympad is now offering them in crimson, yellow, and white models.
"Dealers and drummers continue to ask for more colors, and we are happy we can accommodate them," explains Cympad president, Reto Hirschi. "As a player myself, it's always great to have an affordable accessory that can improve the sound and feel of my drumkit. Being able to customize the look makes it even better."
The new Chromatics colors join Cympad's existing orange, blue, red, purple, and green models and come in five-packs. List price is $12.95.
For more information about Cympad Chromatics, Optimizer, and Moderator cellular-foam cymbal washers, visit www.cympad.com.