Boso Bamboo Drumsticks Introduces New Fixed Handle Wire Brushes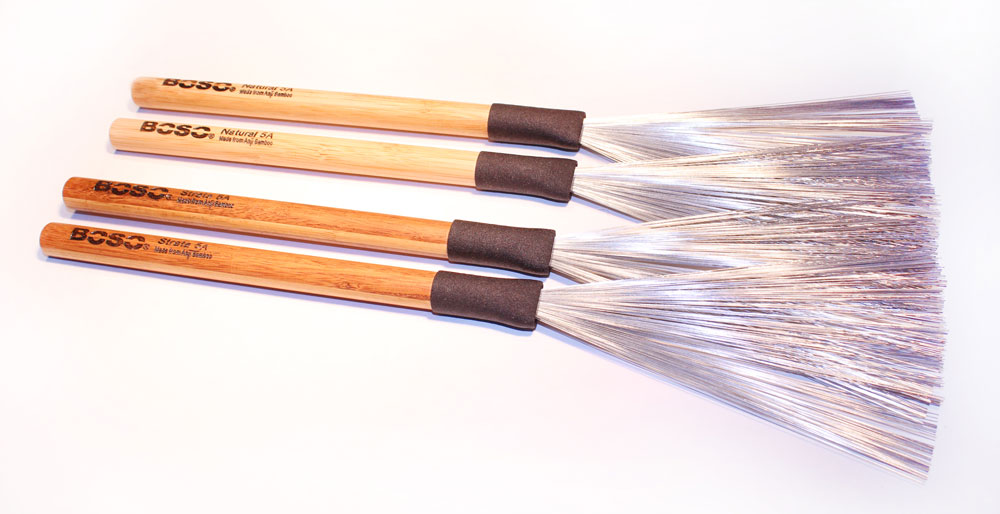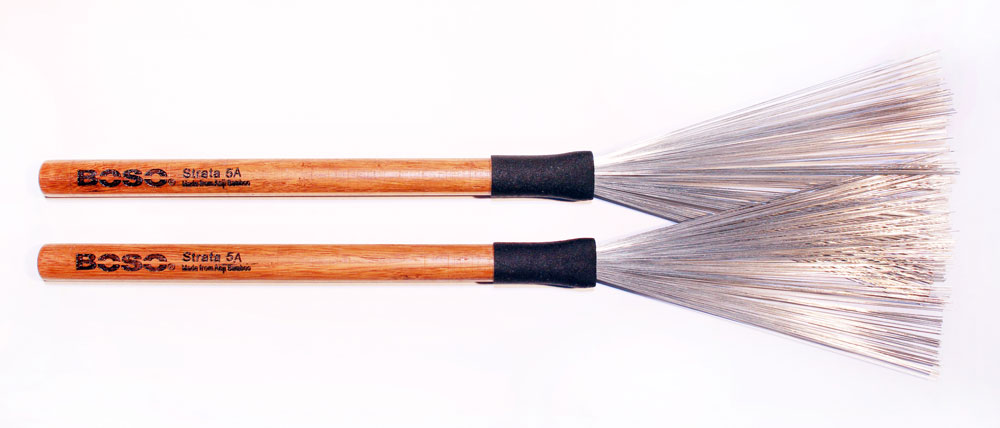 Boso Drumsticks recently released new Natural 5A and Strata 5A fixed handle wire brushes. By layering natural and compressed bamboo, using a method Boso calls "Strata Technology," Boso is able to mimic the density of hickory to produce bamboo sticks that match the weight drummers are accustomed to. Boso also produces sticks made entirely of natural bamboo (Natural) and entirely of compressed bamboo (Dark) for players looking for a lighter or heavier stick. In a series of reliability tests performed by National Technical Systems (NTS), Boso's bamboo sticks were found to have greater shock absorption than hickory.
To expand its line, Boso designed new fixed handle wire brushes as a complimentary size to the popular 5A model bamboo drumstick. The brushes feature medium-gauge wire. The rubber is recycled material, the ink is soy-based, and the sticks are finished with natural bee's wax coating.
Boso artist Nick Ruffini, from Drummers Resource, was one of the first to receive the new design. "This brush feels like a premium instrument in my hand," he explains. "When I have to switch between my Boso Strata 5A sticks and the Strata 5A brushes I don't have to think. It's also nice to know there are different weights with Strata and Natural. Also, I know I'm supporting the environment by consuming a highly sustainable material because it's Boso." Advertisement
The new Boso brushes measure .570″-diameter with a 3.5″ spread. List price is $19.99.
Visit bosodrumsticks.com for more information.