Louie Bellson Ninetieth-Year Celebration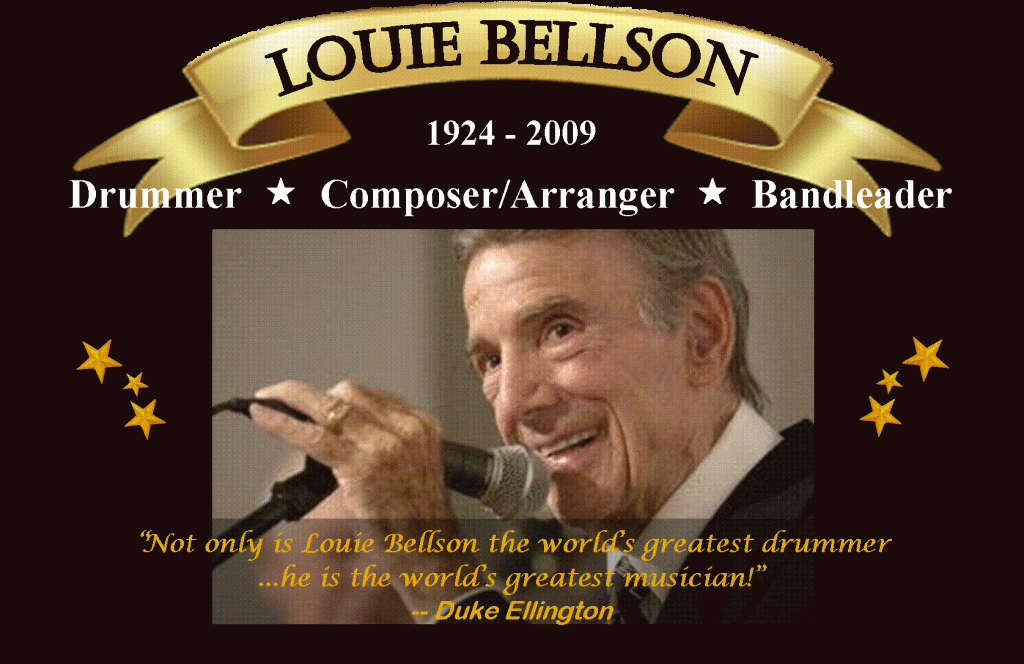 Jazz drumming great Louie Bellson, who passed away in 2009, will be honored with a ninetieth-year celebration of his enduring works, organized by the Louie Bellson Legacy. There will be a full year of activities, beginning on Bellson's birthday, July 6.
The celebration includes radio tributes and a treasure trove of "Bellsonia" made available through louiebellson.com, including Bellson big band charts, music, historical information, video clips, and items for sale.
Louie Bellson was deemed "the world's greatest musician" by Duke Ellington, "the epitome of musical talent and a very gifted composer and arranger" by Oscar Peterson, and "the best person I ever met" by Tony Bennett. He performed on more than 200 albums with a range of artists, including Duke Ellington, Oscar Peterson, Count Basie, Benny Goodman, Tommy Dorsey, Harry James, Woody Herman, Oscar Dizzy Gillespie, Louie Armstrong, Lionel Hampton, Sarah Vaughan, Ella Fitzgerald, James Brown, Sammy Davis Jr., Tony Bennett, Mel Torme, Joe Williams, Wayne Newton, and his first wife, Pearl Bailey.
Bellson composed more than 1,000 pieces and wrote a dozen books on drums and percussion. He received the prestigious American Jazz Masters Award from the National Endowment for the Arts in 1994. He was also the recipient of awards from ASCAP and the Kennedy Center for the Performing Arts, was a six-time Grammy nominee, and held four honorary doctorates. Bellson passed away at age eighty-four in February 2009.
For more information, visit louiebellson.com.