Franco De Vita's Javier "Javo??? Barrera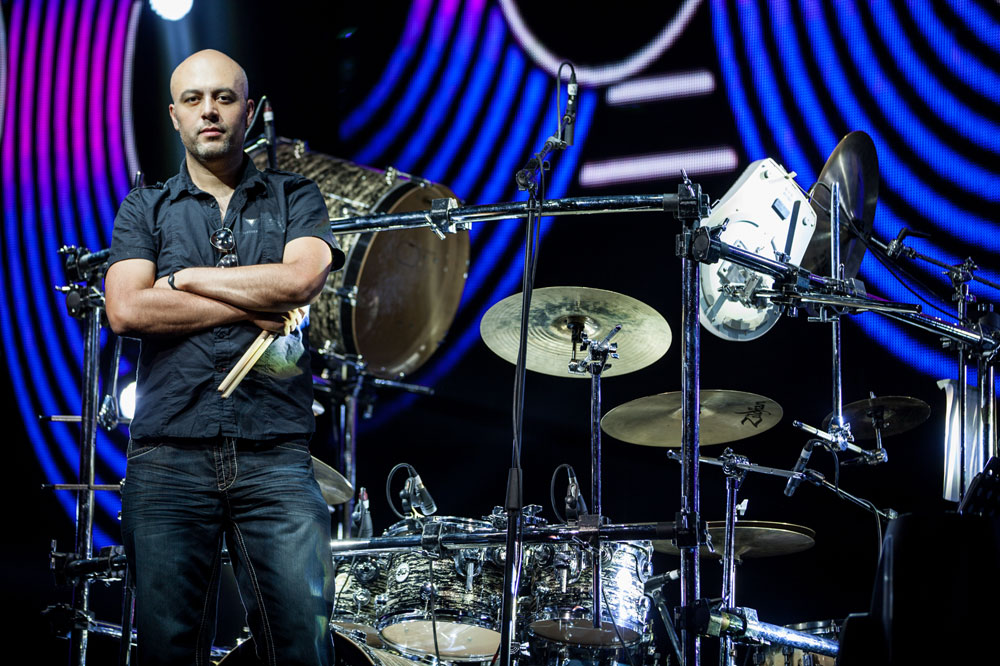 Hello, MD! It's a great honor for me to share this space with you. I'm currently in Los Angeles producing and recording drums from my home studio and doing most of the projects for GRA Records, on which my new jazz-fusion album, Behind the Tree, is coming soon.
I am also on tour with Franco De Vita and will be touring with my own project. Symphonic percussion led to me to study harmony and composition while taking private drum lessons. During that time I also attended jazz workshops with my brothers. After years of experimenting with a number of styles, including classical, prog rock, jazz, and pop, I have been fortunate enough to play drums and be musical director with Mel Gaynor (Simple Minds), Stephane Deu Reine, Franco De Vita, Paulina Rubio, Natalia Jimenez, La Quinta Estacion, Cristian Castro, Emmanuel, Alejandra Guzman, and many more.
I have also performed at international drum festivals throughout the past ten years and have shared the stage with the drumming elite of the world. Thanks to my endorsers (DW, Zildjian, Regal Tip, Aquarian, and Audix), and thank you for reading. Peace! Advertisement
For more about Javier Barrera, please visit www.javobarrera.net, on YouTube, and www.grarecords.net.