Joey Doino of Arc & Stones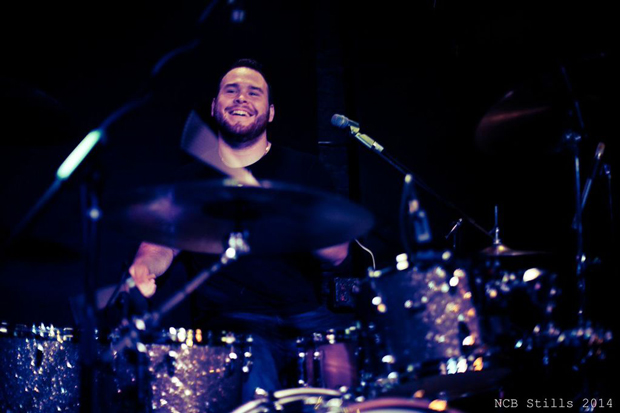 Hello, MD! My name is Joey Doino, and I'm the drummer for the Brooklyn-born, Nashville-based rock band Arc & Stones. We're gearing up for loads of summer tour dates in support of our sophomore EP, As You Were, which was released on June 10.
I grew up in Pelham, NY, and started playing the drums when I was eight years old. As a kid, I always listened to whatever my mom had on the radio and always focused on what the drummer was doing. I'd set up a hodgepodge kit in my room made up of a hamper, Tupperware, and pots and pans, and I would dream that I was the one behind the kit playing to a sea of screaming fans. It's been the dream for as long as I can remember.
After graduating from SUNY Purchase, I started working with different artists of many different genres. I played with some R&B/soul artists as well as some heavier rock guys. I even sat in with the Cafe Wha? house band a few times. Advertisement
After many late nights trolling Craigslist for gigs, I came across Dan, Ben, and Eddy's ad looking for a drummer. We started rehearsing, and I learned the five songs from the first EP the guys wrote. From then on, we started gigging and writing like crazy. It's difficult to explain, but things just clicked. If you told me a year and half ago I'd be living in Nashville with a group of guys I met on Craigslist, playing in a rock band that opens for the legendary Kansas on a regular basis, I'd think you're insane. Yet, here I am.
Right now, I'm playing a Pearl MCX Masters. These are incredible drums, and I'm always being complimented on how they sound. They're punchy, warm, and command attention, especially when they have Evans G2 Coated heads on them. I've got an EQ3 Clear on the kick and an ST Dry on the snare. The sizes of my drums are a 6.5×14 snare, 8×12, 14×14, and 16×16 toms, and an 18×22. I've recently endorsed Soultone cymbals. Right now I have 20″ and 22″ Vintage series crashes and 15″ Vintage hi-hats. I'm waiting on a 22″ Vintage ride. These cymbals have this dark, loud, and powerful tone that is perfect for the band.
With the songs we've been writing and the gigs we've been playing, there's a lot of exciting things coming for Arc & Stones, and I'm glad to be a part of it. There's something to be said about doing what you love with some of your best friends. If you get a chance, check out the songs, find us on Facebook/Twitter/Instagram, and tell us what you think. Cheers! Advertisement
For more on Joey Doino and Arc & Stones, visit Facebook.com/arcandstones, Twitter @ArcAndStones, @Joey_Doino, Instagram @ArcAndStones, @Joey_Doino, and www.ArcAndStones.com.