Sherwood Percussion Builds "Natural True Tone??? Drum Shells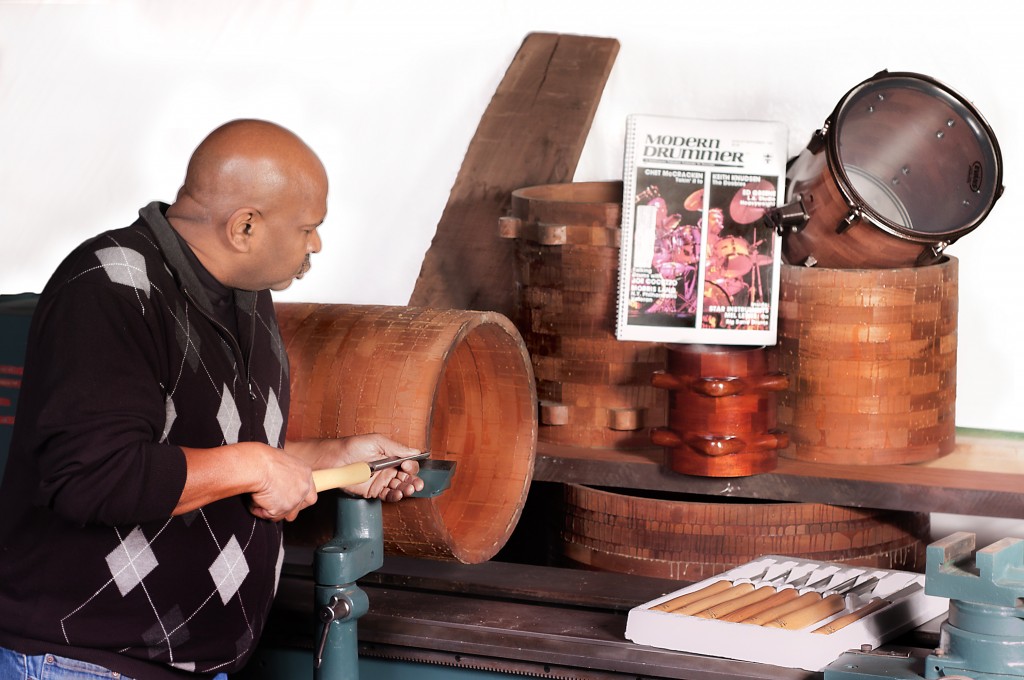 Thirty-year drum-building veteran James Pierce, owner of Sherwood Percussion, has created the Natural True Tone drum shells, which are designed to have minimal stress in the wood and feature a unique Internal Lug System (ILS). Natural True Tone drums are made from combining solid wood rings, which the company claims decreases the unnatural stretching and distortion of the shell, for a pure, resonating tone.
Pierce uses over 120 different species of wood, which he can combine to create one-of-a-kind drums with custom tonal quality due to the woods' unique densities. Sherwood Percussion is based in Grand Rapid, Michigan and can be reached at (616) 773-5954 or sherwoodpercussion@yahoo.com. For more info, visit www.sherwoodpercussion.com.