Pearl Partners With Tune-bot for USA Distribution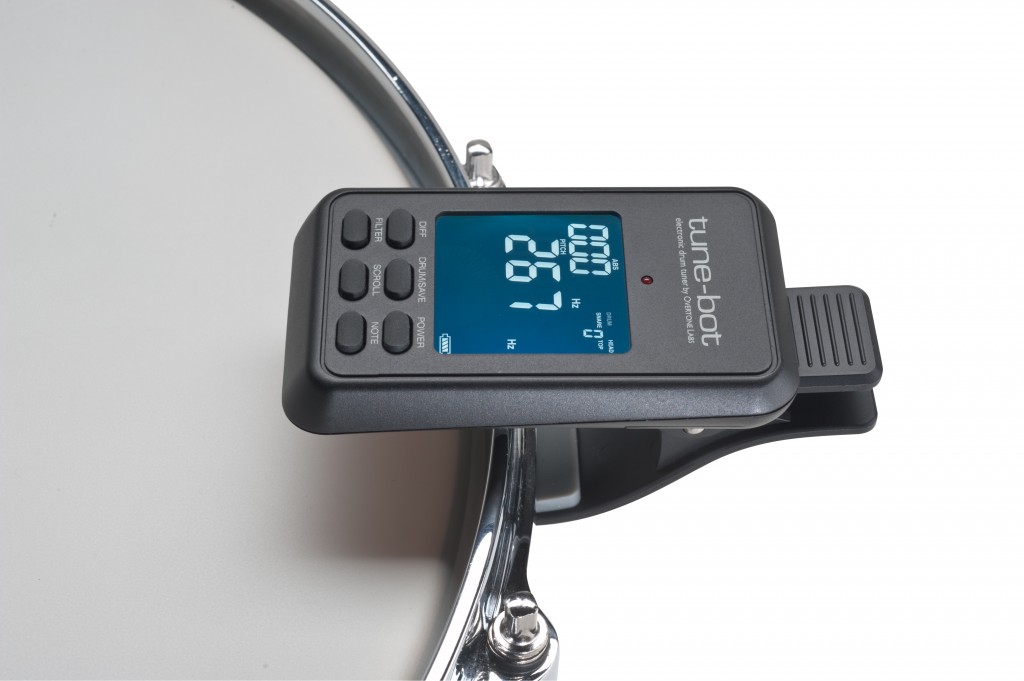 Pearl has partnered with Overtone Labs to begin sole USA distribution for its Tune-bot digital drum tuning system. The move comes on the heels of Tune-bot's 2012 debut, and looks to expand its presence with key USA drum retailers.
"Pearl's experience and reputation in the drum market is second to none," states Overtone Labs' president, Dave Ribner. "We see a great synergy between our two businesses and look forward to developing our company and product line with their help."
The world's only digital drum tuning system with patented pitch-matching technology, Tune-bot allows the drummer lock in, save, and store optimum tuning for multiple drums across the kit. Through exclusive Lug Pitch-Matching and Interval Tom Tuning functions, players can easily access stored settings and secure accurate tuning every time.
"This is a great piece of tuning tech for the working drummer," says Pearl Corporation president, Terry West. "Tune-bot truly shows the commitment the team at Overtone Labs' has to the needs of the individual player, and we look forward to pushing that commitment forward into the playing community."
Pearl Corporation is a division of Pearl Musical Instruments, a worldwide leading manufacturer of drums, percussion instruments, and flutes. Pearl Corporation is also the exclusive US distributor of Adams Musical Instruments, Sabian band and orchestral cymbals, and Tune-bot tuning products. Pearl Corporation is based in Nashville.