James Jennings of Lime Cordiale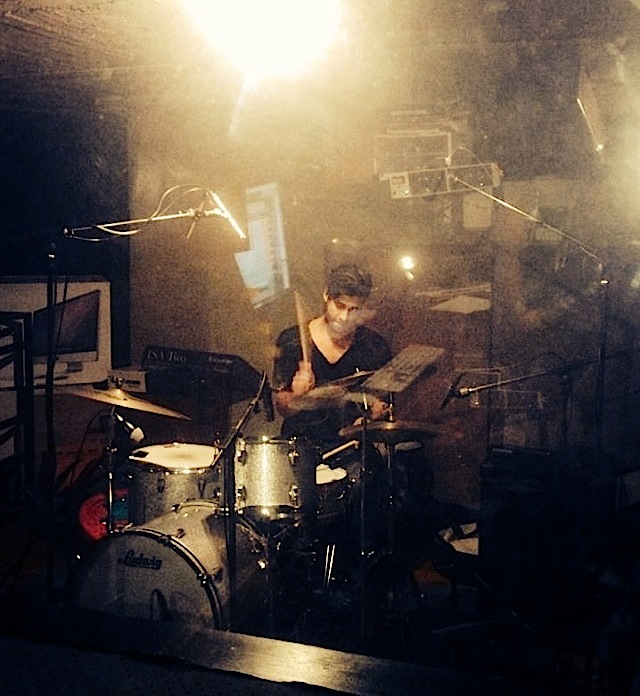 Hello there, Modern Drummer land! James Jennings here. I'm a twenty-four-year-old session drummer from Sydney, Australia. I've toured, played, and recorded for many Australian artists, such as Ngaiire, Mike Nock, James Morrison, Lancelot, Toucan, Phebe Starr, Pluto Jonze, Argentina, Tokyo Denmark Sweden, Mrs. Bishop, Tim Fitz, and Iluka.
First of all, I'd like to say what an honor it is to be on the MD blog. I have been an obsessive reader of MD since the very early days of my drumming. 

I grew up in a country town (Maitland) about two hours north of Sydney, and I was around eight when I first picked up the sticks. I joined the school band and became obsessed with all things drums. Within a few months, I had sold my bike and was able to buy my first kit—a Pearl Export with good ol' Sabian B8 cymbals.
At thirteen, I began to have lessons with the amazing Australian drummer and educator Nic Cecire. He opened my ears and eyes up to world of jazz, which I heavily dived into. I would spend around six hours a day in my family's music room practicing rudiments and watching players on video. I thank my supportive parents for allowing me to practice that much. 

All through my teens I would be gigging on the weekends, driving back and forth from Sydney, and attempting to do school work throughout the week, but most of the time I'd just be writing out polyrhythms in my math text book, which was kind of math anyway. Advertisement
I was accepted into the Sydney Conservatorium of Music for college and completed a Bachelor of Performance majoring in jazz drums. I studied with Andrew Dickenson, who had me transcribing drum solos until I went mad.
While at college, I decided I wanted to be the kind of drummer that could execute any style of music in any situation. The masters that have proven this for decades are obviously Vinnie, Gadd, and Weckl. 

A few modern drummers that I'm currently checking out include Mark Guiliana, Aaron Sterling, Keith Carlock, JJ Johnson, Steve Jordan, Chris Dave, Adam Deith, Dave Elitch, Adam Christgau, and young Australian greats Michael Iveson, Pete Marin, Leigh Fisher, Evan Mannell, Tim Firth, Terapi Richmond, and Ben Vanderwal.
I love vintage drums. Old Ludwig kits and snares have totally got me hooked. I'm playing a silver sparkle Keystone Ludwig at the moment for most of my shows and recordings. For snares, I'm mixing between Yamaha Akira Jimbo, Ludwig 1969 Keystone Acrolite, and various other maple and brass Ludwig snares. My dad (being the genius he is) actually made me a drumkit in the Le Soprano style. It sounds amazing. He has also made various snares that I love and I'm using one while touring here in America. Advertisement
I'm mostly using Istanbul cymbals at the moment—16″ hats and 20″ crashes and 22″/24″ rides. I've been trying to resist anything smaller than a 20″ to crash on. I mix it up with some Vintage Zildjian K's sometimes, too. I play Remo Coated Emperor heads and DW hardware (including my bass pedal), and play with Vic Firth 5A sticks. I also use a Roland SPD-SX with ddrum triggers alongside Ableton Live for some of the electronic acts I gig with. I'm not currently endorsed by any of these companies.
For more on James Jennings and Lime Cordiale, visit www.limecordiale.com, and facebook.com/limecordiale.