Phoenix Arn-Horn of Courage My Love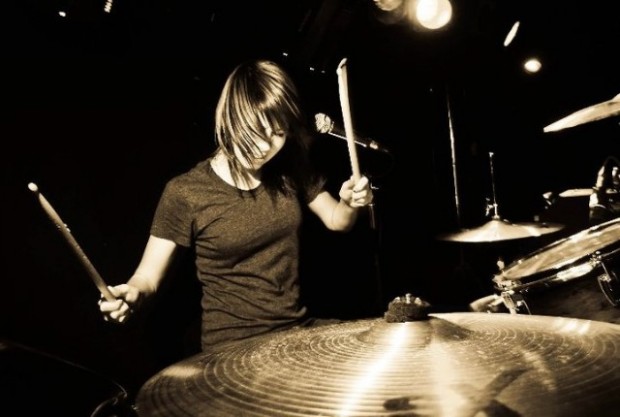 Hello, MD readers! The song I'm playing in this video is one of my favorites on our EP. I remember the day I came in to lay down drums for the record, and I was so pumped when we finally got around to this one.
We wrote this song right after our original bassist left, and we'd been going through some pretty nasty writer's block. We hadn't written anything we really liked in days, but then Mercedes (CML's guitarist) put her guitar on her knee and started playing. We were sitting in the engineer room of the Pocket Studios in Toronto, and we were on a deadline so we were all pretty cranky and frustrated. After a couple minutes of her playing around, she comes out with this badass riff and everyone kind of spins around in their chairs and is like, "That's sick! Keep it!"
From there the song basically wrote itself. I'm very passionate about this song, and I'm grateful to be able to share my part in it with all you drummers out there.
This is the first play-through video I ever made, and it was definitely a good experience to film. Check out "You Don't Know How" from our EP Becoming. Thank you!
You Don't Know How Drum Play Through