Guitar Center Sessions Season 8 Debuts May 4th Exclusively On DirectTV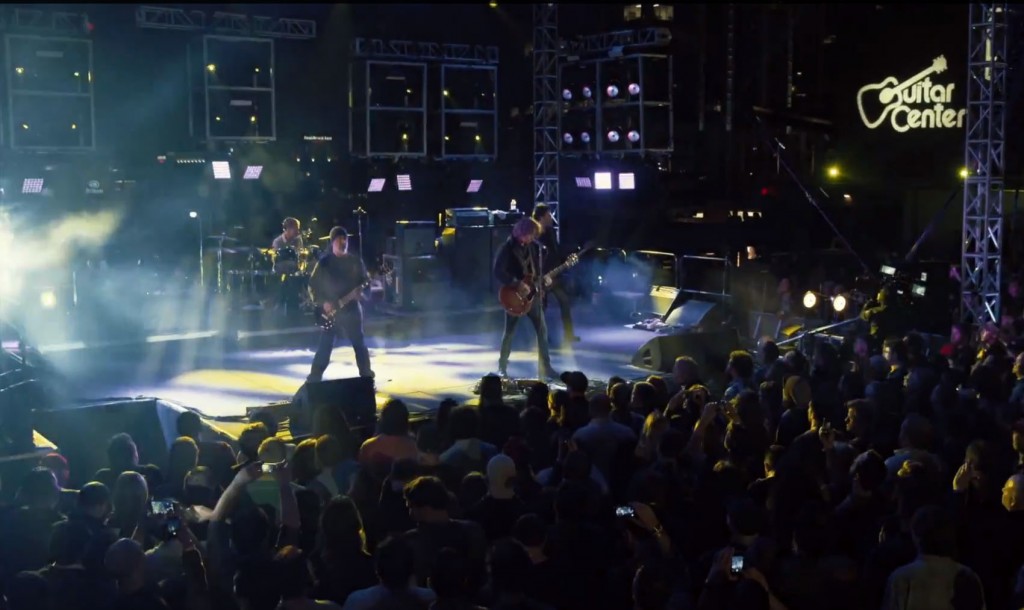 New episodes of the award-winning music television series Guitar Center Sessions presented by JBL will begin airing Sunday, May 4, 2014. Now in its 8th season, Guitar Center Sessions has been tuned into more than 15 million times since December, and is moving to an exciting new Sunday night time slot, airing inspiring performances each week at 8 p.m. exclusively on DIRECTV's Audience (channel 239). Season 8 will feature notable artists including Snoop Dogg, Alice in Chains, Damon Albarn, Phantogram, CHVRCHES, Cage the Elephant and more. It all kicks off with Seattle rock band Soundgarden performing songs that span their entire catalog. This episode, among others this season, was filmed live at SXSW, on a rooftop perched high above the crowds with Austin's majestic skyline as a backdrop.
"Our first ever trip out to SXSW as a band was a special part of the 20th anniversary celebrations for Superunknown," says Soundgarden. "The rooftop show for Guitar Center was truly memorable and we hope our fans will enjoy the chance to see it on DIRECTV."
Watch Soundgarden perform "Rusty Cage" on Guitar Center Sessions here: youtu.be/Oh3ctsg_a3A
Guitar Center Sessions Season 8 Episode Schedule:
May 4, 2014                          Soundgarden
May 11, 2014                        Damon Albarn
May 18, 2014                       Phantogram
May 25, 2014                       The Wild Feathers
June 1, 2014                         Snoop Dogg
June 8, 2014                        The 1975
July 13, 2014                        311
July 20, 2014                        LP
July 27, 2014                        Dawes
August 3, 2014                     Alice in Chains
August 10, 2014                   CHVRCHES
August 17, 2014                   Cage the Elephant
"We are incredibly proud to present our viewers with yet another season of Guitar Center Sessions," says Dustin Hinz, director of music and entertainment marketing Guitar Center. "Season 8 brings to life the stories, songs and journeys of a remarkable line-up of iconic and influential artists. Filming live at one of the world's biggest music festivals was the perfect way to celebrate both Guitar Center's 50th anniversary and the success Guitar Center Sessions has seen over the past 60 episodes." Advertisement
Guitar Center Sessions captures exclusive live performances and interviews from noteworthy and influential artists in stunning hi-definition and 5.1 surround sound. In addition to show-stopping performances, each episode features intimate interviews conducted by renowned journalist Nic Harcourt, offering rare insights into the celebrated careers of these icons and the inspirations behind their music. Episodes debut at 8 p.m. exclusively on DIRECTV's Audience (channel 239). Past episodes from the series air on AXSTV, Monday nights at 9pm.
For more information visit: www.guitarcenter.com.