Gregg Bissonette Joins Dixon Drums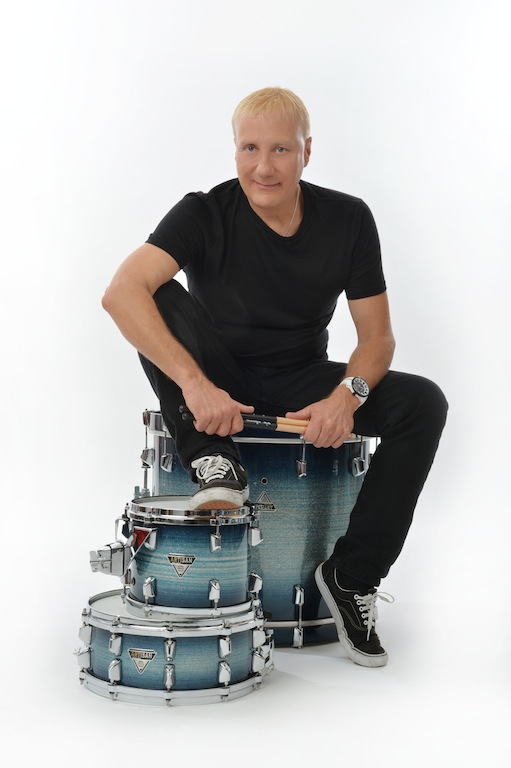 Dixon Drums and Hardware has announced the addition of Los Angeles–based, Grammy-winning recording and touring drummer Gregg Bissonette to its artist program. According to Dixon, Bissonette's choice of Dixon comes from their synergetic vision to advance the art of drumming through quality craftsmanship, innovation, and education. Gregg will be involved with Dixon on several fronts, serving as artist, clinician, ambassador, and product consultant, starting with the development of an Artisan Series Gregg Bissonette Signature drumset this fall.
Bissonette has been a member of Ringo Starr's All-Star Band since 2008. When he's not touring with the ex-Beatle, Gregg is an in-demand recording session drummer, playing on albums, motion picture soundtracks, and TV shows. His past credits include Santana, James Taylor, David Lee Roth, Toto, Linda Ronstadt, Andrea Bocelli, Brian Wilson, Smash Mouth, the Doobie Brothers, Ozzy Osbourne, the Brian Setzer Band, Enrique Iglesias, and Spinal Tap. Gregg recently released his third solo album, Warning Will Robinson, which includes a play-along CD. He is also involved in educating and inspiring drummers across the globe through his Gregg Bissonette Drum School at DrumChannel.com, his clinic tours, and the annual Gregg Bissonette Grove Camp.
"Gregg Bissonette fits Dixon's vision and values like a glove," says company brand manager Jim Uding. "He represents what drumming is all about and has something to offer anyone who picks up a pair of drumsticks. Gregg's not only great for Dixon, he's good for drumming in general." Advertisement
"I've always had a great passion for drum gear and a fascination with the history of drums and drumming," says Bissonette. "I'm always eager to learn more about musical drumming and drumset vocabulary. I love the way drumming history and new vocabulary affects me as a player. With Dixon, I can contribute my experience as a whole to the growth and development of a brand committed to quality, sound, and the art of drumming."
Check out the video below (or click here) to watch Gregg talking about his career and his new relationship with Dixon.
Dixon is the drum and hardware brand of Reliance International, Taipei, Taiwan, and is exclusively distributed in the United States by St. Louis Music. For more information, go to playdixon.com,  facebook.com,  or greggbissonette.com.