Chilean Drummer Diego Fuchslocher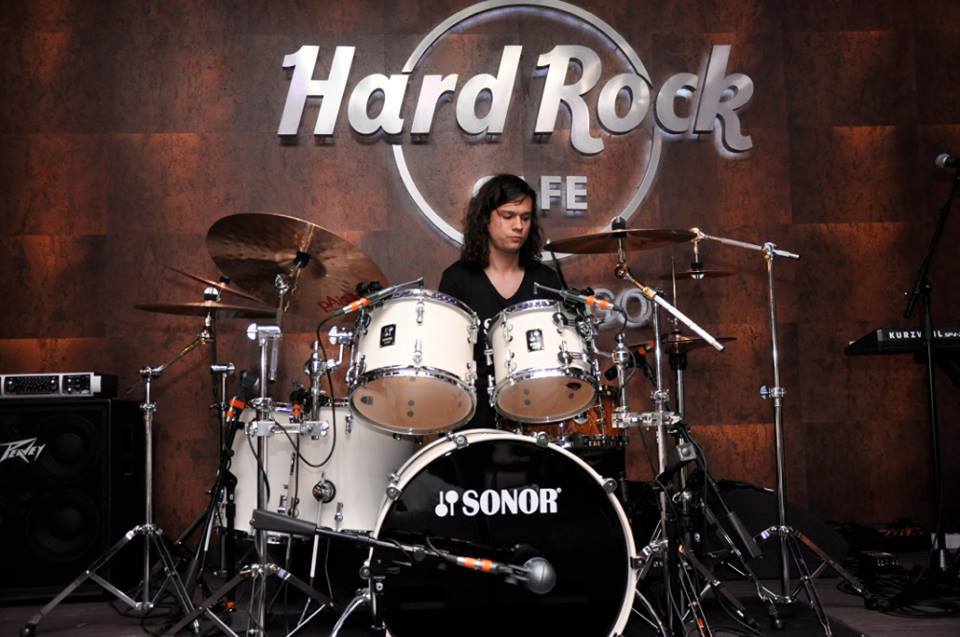 Hello, readers of MD! I'm a session drummer from Chile. I'm twenty-five years old, and I work on some TV shows, do educational drum clinics, and also play sessions. One of my most special jobs has been with the TV talent show Super Estrellas on Chilevisión, a talent show for kids. I've been on both of its seasons.
It's definitely a pressure situation to play with contestants that finally have their chance to show their talent to the whole country, but this situation becomes far more emotional when the person you're playing with is no older than nine years old, in a show that is broadcast live. It's in this context where you've got to be more secure than ever.
From the drummer's point of view you will have to play in the most solid way and be aware of the changes that the contestant can make, since it's a young kid. Another very important aspect is giving security to the person you're accompanying. In many situations it may be better to give one floor tom hit than a sophisticated fill. The key is to work for the song and especially to make the most of the participant with whom you are playing. Advertisement
I was very prepared for this kind of situation because I was formed by an expert, the session drummer Carlos Figueroa Salazar, who taught me the methodology of his father, maestro Carlos Lopez Figueroa, adding to many hours of study. I've also been helped a lot by everything I learned playing in different bands with my brother in my hometown in the south of Chile, La Unión. Generally the children on Super Estrellas were not nervous, because the preparation by the team was very meticulous with each participant, but the practices with the band are few. Generally practices were not necessary, since everyone was very clear with what they had to do. On many occasions we did not play the song more than a couple of times, so you have to be ready.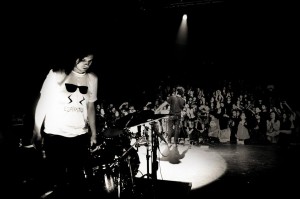 It's advisable to have a kit and tuning as versatile as possible, since the styles vary, from folklore to rockabilly. I regularly use Sonor drums, Ahead drumsticks, and Paiste cymbals. I must comment that the experience in the show is excellent. I've met only exceptional and talented people.
Currently I'm working with Cristian Espiñeira in our electronic project, and with Camila Silva, Piero Duhart, and Chilevisión, among others. I'm also working on promotional activities with my sponsors and constantly teaching drum lessons. Advertisement
Greetings to all readers!
Diego Fuchslocher E.