Will Calhoun Takes Rhythm to Canvas with New Art Release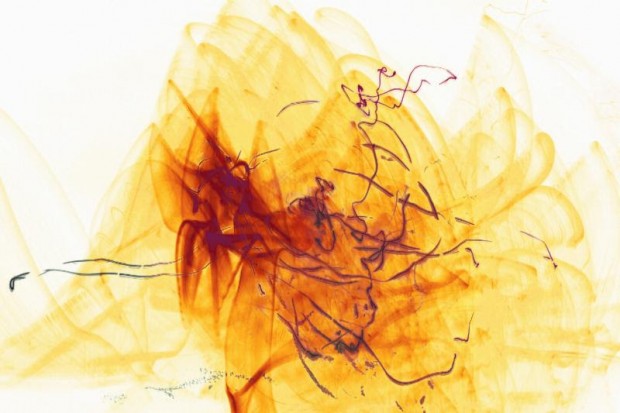 Over the last three decades, drummer Will Calhoun's creativity has stretched genres, mediums, and continents, from his Grammy-winning work with Living Colour to his solo work and drummer-led jazz recordings. His latest release, AZA (www.willcalountart.com), shows the artist exploring a new medium of rhythm on canvas.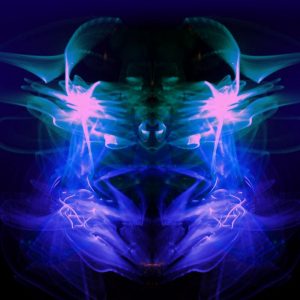 Through the visuals in AZA, Will's signature style and rhythms are translated by a sophisticated process involving the manipulation of light, time, and geographic space. Like a painter using brushes and different colors, Calhoun utilized a wide variety of drumsticks of different colors to build the visual artwork. In total, eleven different works are featured, and each piece is limited. Each piece of the collection is numbered and individually signed by Will Calhoun.
To create the collection, Calhoun worked exclusively with Los Angeles art team SceneFour (www.scenefour.com). SceneFour is the team of drummers that craft artwork built from rhythm. Collections to date have featured drummers from the Grateful Dead, Def Leppard, Jane's Addition, Incubus, and ELP. Advertisement
Will Calhoun's involvement with SceneFour is years in the making, as SceneFour notes Calhoun's influence on the medium as a whole. "Will Calhoun is one of the greatest drummers of his generation, and he's also one of the key figures in the birth of the rhythm-on-canvas medium," states SceneFour partner Cory Danziger. "As a player, Will embraced the use of light sticks during his live shows many years ago. His dedication to bringing forward a visual aspect to rhythm cannot be questioned. We're very grateful to have the opportunity to work with him on the AZA art collection."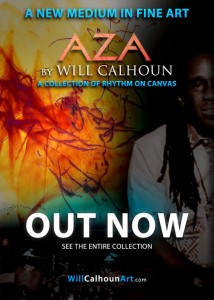 For more information, and to see the entire AZA art collection, visit www.willcalhounart.com.