Product Close-Up: Crescent Haptic Series Cymbals (From the March 2014 Issue)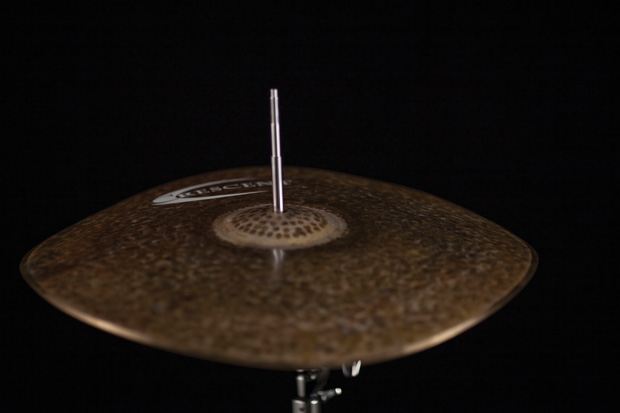 by Michael Dawson
Crescent's new Haptic series was developed for world music artist Jamey Haddad, who wanted cymbals that he could play with his bare hands as well as with sticks. (See Haddad's Setting Sights feature in the February 2014 issue for more insight into the development of these cymbals.) The series comprises 16″ and 18″ riveted Hand Chinas ($400 and $470), 16″ and 18″ Hand crashes ($380 and $450), and unusually shaped 16″ and 18″ Resonators ($420 and $490). All of these thin, heavily hammered cymbals are unlathed for dry, earthy tones. Let's take a closer look at each.
Hand China
Haptic Hand Chinas are the most "normal" cymbals in the series. They are thin in weight but firm in feel, and they feature rivets all the way around the outer edge except for a few inches where you would strike the cymbal.
Click here to listen/download.
Hand Crash
Haptic 16″ and 18″ Hand crashes are very thin and wobbly.
Click here to listen/download.
Resonator
For drummers and percussionists who favor more unusual cymbal sounds, Crescent offers the Haptic Resonator, which is an ultra-thin, hand-hammered model that's so flexible it droops on the stand. Advertisement
Click here to listen/download.
For more on these unique cymbals, check out the complete review in the March 2014 issue of Modern Drummer.