Les DeMerle Drum Clinic Spectacular Coming to New Zealand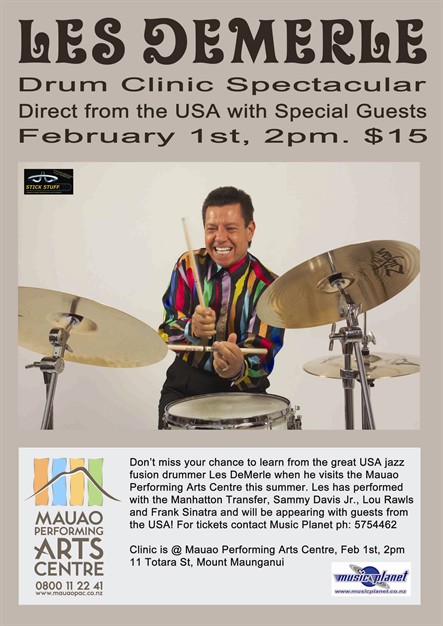 Jazz/fusion drummer Les DeMerle will be performing his Drum Clinic Spectacular on February 1, 2014, at the Mauao Performing Arts Centre in Mount Maunganui, New Zealand. Les will discuss his drumming techniques and perform with local musicians and guests from the US. Doors open at 2pm and tickets are $15.
Les DeMerle has played drums with Frank Sinatra, Sammy Davis Jr, and the Manhattan Transfer.
For more information, visit http://www.mauaopac.co.nz/events/les-demerle-drum-clinic-spectacular.